Where to buy economical office supplies
By Catalogs Editorial Staff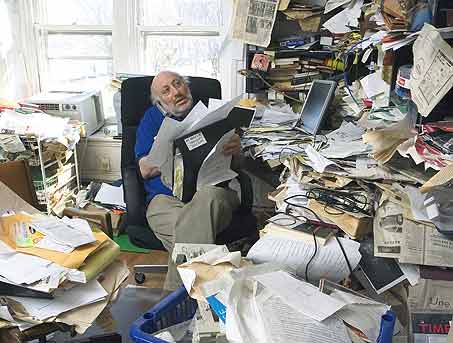 Where to buy economical office supplies is obvious with good comparison shopping
You have just become a telecommuter. Hurray! From now on, you will be working from home instead of making that dastardly 60 mile commute to and from the city. You have never been happier. Let's toast!
The only problem is your home workspace presently doesn't amount to much more than a laptop sitting on the kitchen counter. You need a dedicated space to work, which isn't in the kitchen or under the alcove in the back hallway.
You have decided to claim the guest room for this purpose, transforming it into the perfect work area. How much is that going to set you back? You need to know where to buy economical office supplies.

Where do you start?
Before you continue reading about the Where to buy economical office supplies there is a special announcement we would like to share with you. Catalogs.com has negotiated special medicare rates for our vibrant community of seniors. If you are over the age of 60, you can head over to our Seniors Health Section which is full of information about medicare. All you need is your zip code and a few minutes of your time to potentially save 100s of dollars on your medicare bills.
Make a list of essential supplies required for the new work space. A desk is a must or at least a table top big enough to accommodate a computer and all the other things used in an office.
Decide if you want to use a laptop or desktop or a combination thereof. Consider business-class laptops and desktops because they tend to have more resilient parts and longer service contracts that most consumer computers.
~
On your list of must-haves should be 'peripherals,' which means technology items such as a keyboard, a monitor, a mouse, printers, copiers and a FAX machine. A good choice is an all-in-one laser printer because it accommodates both scanning and copying.
High speed internet is required as well as the ability to Skype. You need to keep fully connected with your bricks and mortar office, clients, etc. 
Ergonomically Correct Furniture
Do not skimp on furniture. Purchase an ergonomically correct work chair. Ergonomics is a science that explores the way people move their bodies and others ways they move when working. This encompasses the equipement they utilize and the environment they are in.
The goal is to avoid injuries, which is realized when using the correct equipment and tools advantageous to a person's health rather than damaging.
The seat of the chair should not be contoured because that causes hip and butt pain. Contoured seats put pressure on bones, skin, tendons, nerves and cartilage because they are rounded too much to accommodate the natural curve of the body.
If you are going to be sitting in your work chair for hours at a time it has to be comfortable and supportive. Proper body alignment is necessary. When a chair is ergonomically designed, it lessens the chance the person will sit in an uncomfortable position. It also reduces contact stress and maintains the natural curve of the S-shape of the spine. This prevents back pain and fatigue.
Comparison Shop
You need to comparison shop because it is likely you do not have a bundle of money to spend on these items. If you do, more power to you.
Check the various retail and manufacturers online; compare prices, shipping expenses and return policies. Some may have coupons and codes knocking off a sizeable sum from your purchase. You can't beat that. Do likewise with local stores. Hit the road and see what is out there locally.
Tax deduction
A home office is deductible on your taxes. According to the IRS, there is a new and simplified method for home work deductions that greatly reduces record keeping by allowing the taxpayer to multiply a prescribed rate by the permissable footage of the workspace rather than determining actual expenses. 
To claim a home office deduction, you must regularly use part of your residence exclusively for conducting business. 
If you have a separate free-standing structure, such as a garage or studio that you use entirely and habitually for business you can also deduct expenses for this.
Popular Savings Offers