Where to buy old British movies
By Catalogs Editorial Staff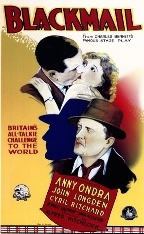 It?s easy to buy British movies when you know what to look for
The characters speak with British accents. They say ?By Jove!? and ?Bloody well done!? They drink tea. The story is set somewhere in the British Commonwealth or the former British Empire. It?s a British movie ? or is it? On this side of the pond it is.
Never mind that the producer and director were Americans. Never mind that it was shot on location somewhere in the States and its interiors were built on Hollywood backlots. It?s still British to us!
Technicalities aside, British films have always been a huge part of any home video collection and both old and recent British movies are sold in the United States. You don?t have to pay international shipping to import them from the U.K.
Before you continue reading about the Where to buy old British movies there is a special announcement we would like to share with you. Catalogs.com has negotiated special medicare rates for our vibrant community of seniors. If you are over the age of 60, you can head over to our Seniors Health Section which is full of information about medicare. All you need is your zip code and a few minutes of your time to potentially save 100s of dollars on your medicare bills.
If your movie collection lacks British flavor, here are some worthwhile movies to get your video shopping juices flowing.
Collectible old British movies
The British film industry began in the early 1900s. England?s first talkie was Blackmail in 1929. It was directed by Alfred Hitchcock, an English native who directed a number of films before emigrating to the United States in 1939. Three of his British classics are The Man Who Knew Too Much (1934), The 39 Steps (1935), and The Lady Vanishes (1938). All of these movies are quintessential Hitchcock thrillers about innocent people caught up in strange, mysterious, and dangerous circumstances.
~
The Bridge on the River Kwai (1957) starring Alec Guinness and William Holden. Set in a World War II Japanese prison camp in Burma, a group of British prisoners are forced to construct a bridge over the Kwai River. Tensions escalate between the senior British officer (Guinness) and the camp commandant. One of the prisoners (Holden) escapes and joins a plot to destroy the bridge before it?s completed. This movie won Best Picture, Best Director, and Best Actor (Guinness), plus four additional Oscars.
Lawrence of Arabia (1962) with an all-star cast including Peter O?Toole, Alec Guinness, and Omar Sharif. O'Toole plays T. E. Lawrence, a real-life British military officer, diplomat, and author. The story takes place during World War I when Lawrence is sent to advise Syria's Prince Faisal in his revolt against the Turks. After gaining the respect and admiration of local tribesmen, he launches a daring guerrilla war. This epic movie won seven Oscars including Best Picture and Best Director.
Chariots of Fire (1981) starring Ben Cross and Ian Charleson. This fact-based story takes place before and during the 1924 Summer Olympics. Eric Liddel (Charleson) is a Scottish Christian running for the glory of God and Harold Abrahams (Cross) is an English Jew running to overcome prejudice. The movie won Best Picture and three additional Oscars.
Gandhi (1982) starring Ben Kingsley. This is the epic story of Gandhi's non-violent fight for India's independence from Great Britain. The movie won Best Picture, Best Director, and Best Actor (Kingsley), plus four additional Oscars.
My Left Foot (1989) starring Daniel Day-Lewis and Brenda Fricker. This film recounts the life of Christy Brown (Day-Lewis), the real-life Irishman born in 1932 with cerebral palsy. Unable to speak or control any part of his body except his left foot, he nevertheless grows up to become a writer and painter. The movie is based on his 1954 autobiography and Fricker plays his supportive mother. Day-Lewis won the Oscar for Best Actor and Fricker won for Best Supporting Actress.
Collectible British movies since 2000
Americans still love British movies today and many have done exceptionally well, both at the box office and in terms of awards. These three won Best Picture.
Slumdog Millionaire (2008) starring Dev Patel, Freida Pinto, and Madhur Mittal. Set in India, the film tells the story of Jamal Malik (Patel), his love interest Latika (Pinto), and his older brother Salim (Mittal). All three children are born and raised in the Juhu slums of Mumbai. At age 18 Patel becomes a contestant on India's version of Who Wants to Be a Millionaire and answers all the questions correctly. He?s accused of cheating right before the final question since no one believes a slum kid could possibly have known all those answers. He therefore recounts his life and adventures in flashbacks to prove that he hasn?t cheated. This sleeper movie won eight Oscars, including Best Picture.
The King?s Speech (2010) starring Colin Firth and Geoffrey Rush. This biographical movie recounts the story of England's Prince Albert (Firth) who suffers from a debilitating stammer and seeks the help of speech therapist Lionel Louge (Rush). After his brother King George V insists on marrying "the woman I love" (American divorcee Wallis Simpson) and is forced to abdicate, Albert becomes King George VI and Louge helps him prepare for his first radio broadcast declaring war on Germany in 1939. This movie won Best Picture, Best Director, and Best Actor (Firth), plus one additional Oscar.
12 Years a Slave (2013) starring Chiwetel Ejiofor, Lupita Nyong'o, Alfre Woodard, and Brad Pitt. Based on an 1853 slave narrative memoir, this movie tells the story of Solomon Northrup, a freeborn Negro who was kidnapped in 1841 and sold into slavery. He worked on Louisiana plantations for 12 years before achieving his release. This film won Best Picture and Best Supporting Actress (Nyong?o).
Both old and newer British movies are readily available in the United States and can be purchased online, at brick-and-mortar video stores, and in the video departments of chain stores.
Popular Savings Offers