Where to buy rugged outdoor clothes
By Catalogs Editorial Staff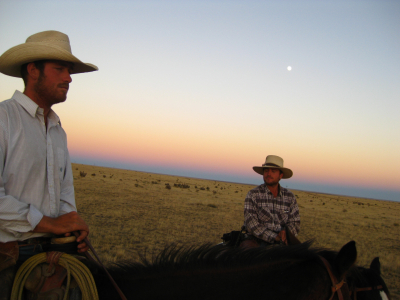 Here's where to buy rugged outdoor clothes that wear and look good
Outdoorsy types are often immune to the hoopla of mega shopping holidays, but even cowboys need a new pair of blue jeans from time to time. Finding quality clothes to endure the wear and tear of seasons enjoyed working and playing outdoors is not always easy.
Knowing where to buy rugged outdoor clothes will save you the hassle of wasting hours in the wrong stores. It means you get to cut to the chase, buy what you need and get back to doing what you love – ideally far away from long lines and glowing signs.
Ranch store
Before you continue reading about the Where to buy rugged outdoor clothes there is a special announcement we would like to share with you. Catalogs.com has negotiated special medicare rates for our vibrant community of seniors. If you are over the age of 60, you can head over to our Seniors Health Section which is full of information about medicare. All you need is your zip code and a few minutes of your time to potentially save 100s of dollars on your medicare bills.
Whether you need a new pair of ranching boots or a hunting jacket, a ranch store will have exactly want you need and then some. Outdoor clothes and footwear made for ranchers are designed for extreme weather conditions. They?re waterproof, windproof and insulated. When you come home covered in mud, they?ll clean up well and be ready when you are for the next outing.
Straight to the source
Anyone who spends the majority of their time outdoors puts their clothing to the test. Why try a fancy new brand when they can stick with what they already know they like? If you?re shopping for someone else, take note.
~
Seriously, look in his or her closet and see what brands they buy. This goes for shoes, jackets, inner layers, accessories and even equipment. It doesn?t hurt to tease out their thoughts, ask if they?d recommend a brand or style.
One the other hand?if the person you?re shopping for is budget conscious, their clothes may not indicate their preferences so much as the cheapest option on the shelf. It may be time for an upgrade! Keeping someone warm, dry and comfortable is one of the most thoughtful gifts you can give a person. 
Go to a store that caters to their interests or occupation. Hunting shops are going to have some of the best coats you can find for hunters. To buy the finest boots for your favorite cowboy, go to where the cowboys shop. Ignore trends and focus instead on high performance and functionality.
Let the experts point the way
Sticking with a trusted brand makes sense, but many of these brands come out with new products every year. It may be a challenge to find the same jacket you bought five years ago. Materials change, manufacturers change, designs change. The best thing to do when you find a pair of jeans you like is to go back and stock up on more of the same so you have them when you need them.
Fortunately, publications like Outside, Backpacker and Backcountry offer annual reviews of gear, clothing and footwear. When you?re wondering where to buy rugged outdoor clothes, read their research before spending your hard earned money. Outdoor Gear Lab is another site focused entirely on reviewing gear and clothing for those who love the outdoors.
Brands you love
There?s a reason a store like L.L. Bean has existed for over one hundred years. They consistently do what they do well. They know their customers? needs and expectations and keep their standards high. 
Also consider the stores that carry your go-to gear. Army Navy supply stores carry knives, camping equipment and the full range of fishing gear. Maybe new thermals weren?t top of mind last time you picked up more tackle, but that doesn?t mean they weren?t there.
Head to the clothing section and you?ll be pleasantly surprised. You can get your gear, restock supplies and replace worn clothing all at the same store. If you have a store card that gives you added discounts it?s even better.
Finding where to buy rugged outdoor clothes is easy when you ignore the flash and stick to the brands and stores that speak your language.
Popular Savings Offers