Where to learn the history of country music
By Catalogs Editorial Staff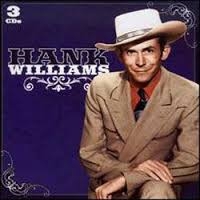 Learn the history of country music and go honky tonkin'
Writer Paul Hemphill once said "Country music isn't really country anymore; it is a hybrid of nearly every form of popular music in America." That explains why everyone from Randy Travis to Kid Rock to Taylor Swift is considered country. At least on some of their songs. Traditional, rock influenced, and pop styled country all have their place in modern music but it wasn't always that way.
Where to learn about country music isn't hard with the internet. Wikipedia has an outstanding history entry as do dozens of other websites. I give a link down below. Your background to reading , however, should be accompanied by music and its best to start at the beginning. Heartland Music sells a CD called "Country Classics 1: Golden Age" by various artists.
On that CD you'll find songs originally written by country pioneers, what some call the first generation. Many of these songs became even more famous later on when covered by the next generation of artists. One example is "I Saw The Light" by Roy Acuff and his Smoky Mountain Boys. This was later covered by Hank Williams Sr., who arguably made it his own. Note, too, the standard "Back in The Saddle Again" by Gene Autry. This is the cowboy or western influence that the phrase Country and Western refers to. Country music, though, doesn't start and end with Nashville. Far from it.
Before you continue reading about the Where to learn the history of country music there is a special announcement we would like to share with you. Catalogs.com has negotiated special medicare rates for our vibrant community of seniors. If you are over the age of 60, you can head over to our Seniors Health Section which is full of information about medicare. All you need is your zip code and a few minutes of your time to potentially save 100s of dollars on your medicare bills.
~
I mentioned Hank Williams, or Hank, as he's simply called. Most of his records employed a steel guitar which for many still defines country music. Taking away a steel guitar, people will argue, is like taking the brass section out of a Big Band ensemble. Just can't be done. Steel guitar has a sound and a twang that instantly marks a record as country. Take a listen to the audio clip of  Hank William's "Take These Chains From My Heart." That's steel guitar! That's country! But let's not leave out the women.
Patsy Cline remains the best known woman in country and western music. She's most associated with the third generation of Country, the 1950's through 1960's era. Her unparalleled voice on "Crazy" and "Walkin after Midnight" sold millions of records, even if her sound was not in the traditional manner of a generation before. Her softer, lusher arrangements drew in people from outside of country's main audience. Country was going mainstream when she was recording and she helped that movement along.
I mentioned the "Western" in Country and Western. People like Autry and the swing group Bob Wills and The Texas Playboys, had their part in keeping the western in country for a long time. Eventually, Nashville won out, simplifying the phrase to just plain country. Why did this come about?
A rivalry existed for many years between the east coast and west coast. The center of power on the east was of course Nashville. Back west, however, was a raw and unfiltered sound coming out of Bakersfield in Kern county. It was called, naturally, The Bakersfield Sound and its chief record makers were Chet Atkins and Merle Haggard. The two were really never embraced by the Grand Ole Opry ? although Merle did play there on occasion. Again, more for commercial reasons than anything else, the word country now encompasses western as well as all the other sub-genres like honky tonk, outlaw country, and urban country. What's in a name?
Where to learn about country music? You can read read about it at Wikipedia. Or you can pull up a bar stool at Trout's of Bakersfield like I did once, and ask the old-timers about the music makers that appeared on their stage. Or head to Nashville, where the Opry considers itself the "Country's Most Famous Stage." I hope you hear some steel guitar.
Popular Savings Offers