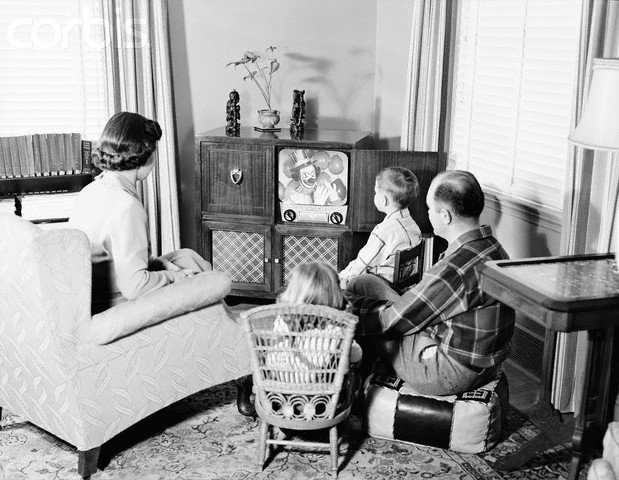 If you know where to put your TV there are workable solutions to TV placement
Where to put your TV: This has been an ongoing dilemma since televisions were invented and plunked into nearly every home in America. In homes, the television was — and still is — often the central focus in the family room or the living room.
Granted, TVs are a whole lot more attractive than they used to be. They?re not big, clunky consoles that take up a quarter of the room. However, those big-screen versions do require a lot of space and proper placement. When TV screens are ill-arranged it can be a real eyesore.
Husbands and wives have long argued over where to put the TV because, face it, televisions aren?t exactly decorative elements. When a room has to be arranged around a television set this creates a challenge, especially when space is at a minimum.
Some homeowners are placing their TV screens over their fireplace mantles. At least, this way the TV is not hiding the fireplace, which should be the focal point of the room. Sometimes when space is at a minimum TVs are placed on the opposite wall from the fireplace. This is not a good design solution because the fireplace doesn?t get its just do. It?s hard to sit in front of a roaring fire if you are facing in the opposite direction while watching TV. 
Thankfully, there are tons of television mounts available nowadays, which make it easy to find a solution to your TV placement dilemma. You can purchase tilt wall mounts, flash TV or flat mounts, retractable mounts, under cabinet mounts, ceiling mounts and desktop mounts, which get the television off of tables and up in the air, which gives you more room and certainly more flexibility when it comes to furniture placement. 
~


A corner tv mount is another ingenious solution. This allows you to put your TV screen in a corner where there is limited space and it includes a pull out swivel. Some mounts allow the screen to swivel up to 90 degrees. Using a corner space is a wonderful way to fit a television into a small room with limited space and taking advantage of space that would otherwise be dead space.
Mounting your flat TV flush against the wall is an ideal way to get it out of the way. Television screens can also be mounted to the ceiling, which might be the best course of action for the homeowner who needs all the space he can muster up and would appreciate freeing up table tops for something other than the TV. Some ceiling-mounted  TVs are drop-down. When you?re not watching the TV screen is hidden in the ceiling. Very ingenious.
With some imagination and with the help of the various TV mounts that are available the homeowner should be able to find a workable solution for television placement that doesn?t mess up the look of the room. 

Another option is to place your television set in an armoire or any kind of cabinet that has a door that can be closed when the television isn?t in use. The television is out of sight and out of mind. Of course, this requires that you have a room big enough for a sizable armoire. Ideally, the television can be pulled out of the cabinet and is capable of swiveling so that it can be seen from various viewpoints in the room. When TV viewing is over, the screen or set is pushed back in the armoire, and the cabinet door is shut.