Where to save money on beauty supplies
By Catalogs Editorial Staff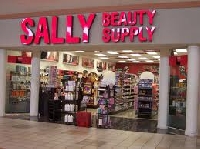 If you want to save money on beauty products, here's the place!
Let's face it: It is the rare woman who doesn't need beauty products. Obviously, some 'require' more than others (or think they do) but the person who doesn't need at least a hair brush is highly unusual. Beauty products can be expensive, especially when a person buys a lot of them. So where to save money on beauty supplies?
You can be gentle on your cosmetics and hair care budget by looking for savings everywhere from online beauty supply stores or the well-known bricks and mortar stores. Keeping an eye out for the best deal is going to save you a bundle of money, particularly if you are a product junkie and like to experiment with new items.
There are numerous ways to save money on beauty products, including cosmetics, hair care products, and spa treatments. Look for websites that offer free shipping, promo codes and discounted gift cards. Always check for a "sales" or "specials" tab on their site, and look for closeouts, featured items and quantity discounts (buy 2 get one).
Before you continue reading about the Where to save money on beauty supplies there is a special announcement we would like to share with you. Catalogs.com has negotiated special medicare rates for our vibrant community of seniors. If you are over the age of 60, you can head over to our Seniors Health Section which is full of information about medicare. All you need is your zip code and a few minutes of your time to potentially save 100s of dollars on your medicare bills.
Shop at "dollar" stores, which often carry national brands at a fraction of the cost. If you are in need of beauty items such as cotton balls, bobby pins and cotton swabs, you pay as much as 40 percent less for them at a dollar store.
~
Many websites offer promotions to reward customers. These can be worth a good deal of money, and mean big savings.
Sephora, for example, gives free samples when you purchase an item. This is a great (and cheap) way to to try something and decide whether you like it without a commitment! Rite Aid and CVS, as well as Sephora, offer frequent customer rewards programs. When you acquire a certain number of points you either get a free gift or a big discount.
When shopping in a bricks and mortar department store, ask for a perfume sample. Take it home and try it out. Collecting little samples is fun and can keep you in perfume for months. This way you aren't out a good sum if you decide you really don't like it.
Some women are obsessed with their hair, which means they spend a lot of money trying to achieve and maintain the look and style so important to them. If you can find a way to get the same results yet spend less money why would you not take advantage of this?
Hair color, extensions, shampoo, conditioner and virtually every conceivable hair product you require can be found at supply stores and for a much lower price than you pay elsewhere.
A survey conducted by OnePoll reports the average British women spends approximately $42,000 in the course of her lifetime on hair products. Another survey revealed American women spend about $195 every year on hair cuts and $260 on getting their locks colored.
Styling products amount to $120 annually. American females spend $160 on shampoo each year, according to Pantene. All told this amounts to approximately $35,000 spent on hair in a woman's lifetime.
Madame Noire reports African American women spent $507 billion in 2009 on personal grooming and hair care items.
We're talking big bucks!
Most consumers are not rolling in dough so any time savings can be found on 'essential' — yes, hair products (and make-up) are obviously a necessity for millions of women (and some men) — you should take advantage of this savings.
According to InStyle, women spend $15,000 on make-up in their lifetime. In fact, $3,770 of that amount is spent on mascara alone while $2,750 goes for eye shadow. A lifetime worth of lipstick amounts to $1,780.
Hair removal products, massage and spa items, cleansers, moisturizers and all kinds of make-up are available at beauty supply websites and stores. Think about purchases that may seem indulgent, but end up saving you money in the long term:
Do you regularly wax? Purchase a thermostatically controlled wax warmer resulting in even and quick waxing. The warmer stays clean and dust free and can be used for years. This is a good investment.
Is hair cropping up in places it shouldn't be? Purchase a wax hair remover that quickly and totally removes facial hair. The hair is removed by the root, which means re-growth doesn't occur for weeks.
Are you into nail art? You can find just what you need to create unique and fanciful designs with a little practice, instead of spending money – and time – at a costly nail salon.
Let's cut to the chase: Most women and some men are not going to give up their hair and beauty products so shop where you can get more bang for your buck. Take advantage of beauty supply stores, discounts, specials and shop wisely. Your checkbook will thank you.
Popular Savings Offers
Gymboree
Free Shipping
Matilda Jane Clothing
Free Catalog
The Vermont Country Store
Shop Now
Rock- It Creations
Free Shipping
Beau Ties Ltd. of Vermont
Free Catalog
School Specialty
Free Catalog
Container Store Office Organization
Free Catalog
Hooker Furniture
Free Catalog