Which fitness products really work
By Catalogs Editorial Staff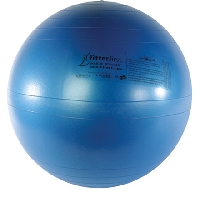 Knowing which fitness products really work can save you money and frustration
When you are trying to find a workout regime that will actually work for you, there are a number of different ways you can go. Some people just love to run or walk outside because they love to take in the scenery as they get fit. The problem with this idea is that you may not be able to go running at all during certain times of the year because it will simply be
too cold
or there will actually be ice on the ground.
In order to solve this problem you can always join a gym, but that will still start a whole new quandary because you may not know exactly what you should use when you are at the gym. There are a couple of different products you can use that will get you where you want to be. There are also some products that look like they should work but either don't or don't work the way you expected them to work.
Deciding on home gym equipment
Before you continue reading about the Which fitness products really work there is a special announcement we would like to share with you. Catalogs.com has negotiated special medicare rates for our vibrant community of seniors. If you are over the age of 60, you can head over to our Seniors Health Section which is full of information about medicare. All you need is your zip code and a few minutes of your time to potentially save 100s of dollars on your medicare bills.
When you first set foot in a gym, there are a couple of products you know will work, no matter how little they are used. These are things that can work even if you aren't using them to their max usage level. These are also the things you should look at if you don't want to join a gym and are looking for things to use right in the comfort of your own home.
When wondering which fitness products really work, you should always be including a fitness ball into your regime. This ball is so simple looking that people might actually dismiss it as something that actually wouldn't work, but that simplicity is why it is such a useful tool. You can throw the ball back and forth with someone and get a workout that way, or you can sit or lay across the ball and help build up your core.
~
Another piece of equipment that actually works in getting you to a better shape — or that will allow you to lose some weight — is a treadmill. You can use this as little or as much as you want and you will be burning calories and toning up your body. There are ways you can use the product that will actually work that much better, but even if you only use it 10 minutes a day you will be getting something useful out of the treadmill.
Along those lines is the stationary bike. Much like the treadmill, you will see some benefit from using these products no matter how little you actually use them. There are of course periods of time that you should use the stationary bike, but they work even if you don't use them as much as prescribed.
When talking about both the treadmill and the stationary bike, there are a couple of different price points you can use. You can get yourself a very expensive piece of equipment and there may be more bells and whistles depending on how much money you spend, but in the end you can get a rather inexpensive model of both pieces of equipment and still get the benefits out of both.
Free weights are another piece of fitness equipment that are going to work to some degree. In a lot of ways, they will actually work better than if you get a lifting machine because the free weights (dumb bells, barbells and the like) will actually target specific areas of the body. You certainly need to find a way to use these regularly but these are also pieces of fitness products that will eventually work quite well as long as you keep at it.
Popular Savings Offers