Who are country music legends
By Catalogs Editorial Staff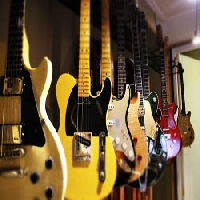 Highlights of the greatest artists who are country music legends
Packed with emotion and telling the stories of everyday people, country music has an intensity and impact that is rivaled by few other genres.
Songs are raw with emotion, from happiness to heartbreak, sometimes serious and often funny. There are many legendary singers ? and more country music artists are earning their place every year. Here are just a few that will never be forgotten.
George Jones
Before you continue reading about the Who are country music legends there is a special announcement we would like to share with you. Catalogs.com has negotiated special medicare rates for our vibrant community of seniors. If you are over the age of 60, you can head over to our Seniors Health Section which is full of information about medicare. All you need is your zip code and a few minutes of your time to potentially save 100s of dollars on your medicare bills.
From a young age, Jones listened to the Grand Ole Opry on the radio. One of eight children born to a very poor Texas couple, all the family members enjoyed music and singing along with the radio. At nine, George Jones learned to play the guitar. His talent manifested, he went out on the streets to perform and help earn money to support the family. In 1953 he signed his first musical contract and began enjoying success in 1955 with ?Why Baby Why.? In the 1960s he established himself as a top performer, particularly with his songs about heartbreak and loss.
George Jones was inducted into the Country Music Hall of Fame in 1992 and continued to entertain audiences until his death in 2013, at the age of 81.
~
Reba McEntire
McEntire began her musical career when she was a high school student and sang in Kiowa High School band. While she was a sophomore in college, her voice caught the attention of Red Steagall in 1974. She then signed her first recording contract in 1975 in Nashville, Tennessee. The 1980 song ?You Lift Me Up? was her first Top 10 hit. Subsequent album releases propelled McEntire up the charts and into the hearts of fans. She continues to perform and record music for listeners worldwide.
Johnny Cash
Also known as the Man in Black, Cash is well known for mixing country, blues, rock and gospel into a unique sound all his own. Within the music industry, Cash is considered one of the most influential artists of all time ? with good reason, too. He is a member of the Country Music, Rock and Roll and Gospel Halls of Fame. His deep bass voice routinely told stories of life, particularly his own, set to music. After battling with addictions to drugs and alcohol, Cash cleaned up for the first time in 1968. From that time, he would relapse and get help a number of times. He continued to record music until his death in 2003.
Merle Haggard
With fellow performer Buck Owens, Haggard pioneered the Bakersfield sound. This music is characterized by the twang of a Fender Telecaster mixed with steel guitar, vocal harmony and an edgy, rough sound. A native of Bakersfield, California, Haggard learned to play the guitar while the rest of his family was away at work for the day. A rebellious boy, Haggard ran away from home at 14 years old. From that time on, he found himself in and out of trouble. It was when Lefty Frizzel heard him sing in 1956 that Haggard decided to pursue a career in music.
In 1958, Merle Haggard was sent to San Quentin Prison for attempted robbery, the stress of a young family and no money pushing him to drastic measures. On New Year?s Day 1959, Haggard saw Johnny Cash perform at the prison. This, along with other events at this prison, inspired Haggard to join the prison?s band. After his release from prison, he performed and recorded music regularly, achieving his first national hit in 1964. Haggard may have died in 2016, but his music lives on.
Garth Brooks
Native of Tulsa, Oklahoma, Garth Brooks began his music career in 1989 with his first album hitting number 2 on the Billboard Top Country Albums chart. He followed this with a string of hits and claims that of all the songs he has recorded, ?The Dance? is his favorite. In 2000, Brooks announced his retirement from performing, citing conflicts between career and family. He stated that he would not consider performing again until after his youngest daughter finished high school. He did release music during this time, although little of it was new.
In 2005, he made an exception to his no performance rule to release a single ? ?Good Ride Cowboy? ? a tribute to his late friend, Chris LeDoux. It was not until 2014 that he announced a world tour. He continues to make music and often sings duets with his wife, singer Trisha Yearwood.
Popular Savings Offers