Why old movies still matter
By Catalogs Editorial Staff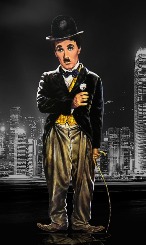 Old movies still matter because they are a lot more than great entertainment
Ah, the joys of spending an evening snuggled on your favorite couch or chair, popcorn bowl in hand, letting an old movie transport you to another time and place. If you?ve seen it before, you?re reconnecting with an old friend. If you haven?t, you?re meeting a new friend who happens to be older than you.
But for other than pure entertainment value, do these movie classics still really matter?
Before we can answer that question, we must ask another: what is an ?old movie?? The answer here depends on your date of birth.
Before you continue reading about the Why old movies still matter there is a special announcement we would like to share with you. Catalogs.com has negotiated special medicare rates for our vibrant community of seniors. If you are over the age of 60, you can head over to our Seniors Health Section which is full of information about medicare. All you need is your zip code and a few minutes of your time to potentially save 100s of dollars on your medicare bills.
If you ask Millennials to name their favorite old movie, they may well say The Silence of the Lambs (1991), Schindler?s List (1993), or Forrest Gump (1994). If you ask Gen-Xers, their answer might be the original Star Wars trilogy that came out in 1977, 1980, and 1983 respectively. Baby Boomers, on the other hand, are sure to say Gone With the Wind (1939) or Casablanca (1942).
So basically an old movie is one that was released and/or portrays a time period before you were born. Remember, even Star Wars, as the opening crawls proclaim, takes place ?A long time ago in a galaxy far, far away….?
~
The first reason why venerable movies continue to matter is that they allow us to discover what life was like before our own time. Even though the characters are fictional, they teach us history, not the stuffy, boring, textbook history that we forget as soon as we pass the final exam, but a glowing personal experience history full of never-to-be-forgotten images and feelings. We see clothing, hairstyles, transportation, living conditions, manners, social codes, and language itself evolving over time.
We hear the vast difference between the sound of a steam locomotive and that of a diesel engine or between a creaking wooden sailing ship and a sonar-beeping submarine. We feel what it was like to be a deck hand on a 3-masted schooner in the 1700s, a slave or a Civil War soldier in the 1800s, an immigrant or a war refugee in the 1900s. We become immersed in the zeitgeist of a particular society during a particular time period. Because of wonderful old motion pictures, we really can know all that came before us as we truly, albeit vicariously, live it, if only for a short time.
Thankfully, nearly all vintage American movies are available today on DVD. Considering that The Jazz Singer (the very first ?talkie?) appeared in 1927, the number of motion pictures produced in barely a century is staggering! Whether you?re interested in a particular genre ? dramas, westerns, comedies, musicals, cartoons, science fiction, mysteries ? or a particular actor or actress ? Chaplin, Bogart, Gable, Hepburn, Davis, Bacall ? the opportunities to build a home video collection are endless.
Another reason why vintage films matter is that they change our language. Along with the Bible and Shakespeare, movie dialog snippets account for the majority of our best-known quotes, having become thoroughly embedded in our lexicon. Top 10 lists abound and are as subjective as the person or group compiling them. Two quotes that never make anyone?s Top 10 list, however, are particularly worth noting:
?Where?s the rest of me?? Ronald Reagan in 1942's King?s Row portraying playboy Drake McHugh who discovers, after a railroad accident, that his legs have been amputated by the town?s sadistic doctor. Reagan used this quote as the title of his 1965 autobiography. He became president of the United States in 1981.
?I?ll be back.? Arnold Schwarzenegger in 1984's The Terminator

portraying the cyborg known only as Terminator who has been denied entry into a police station. Schwarzenegger left show business to serve two terms as governor of California (2003-2011), but is indeed now back as the star of the hit TV show The Apprentice, replacing Donald Trump, America?s newest president.
Although vintage TV miniseries technically aren?t movies, they, too, are readily available on DVD, and some of them most definitely still matter. Chief among these are 1983's
The Winds of War
and its 1988 sequel
War and Remembrance
, adapted from Herman Wouk?s massive historical novels of the same names that chronicle World War II from just before Germany?s invasion of Poland in 1939 to just after America?s atomic bombing of Hiroshima in 1945. For anyone wanting to understand and truly
feel
the horror of this critical period of world history, particularly the Holocaust, these videos are must-sees. The story is told through the eyes of the fictional Pug Henry, an American career naval officer, and his family, including his son Byron, a submariner, whose Jewish wife Natalie and her uncle Aaron Jastrow are trapped in an ever-expanding German-occupied Europe.
We begin to see the thread of a universal humanity through watching old films. Common people are common people no matter the time period or culture. Conversely, we also begin to see the thread of a universal inhumanity. War is war regardless of when or where it takes place. The plight of Russian refugees in 1917?1922 as portrayed in Doctor Zhivago (1965) is eerily similar to the plight of European refugees in 1939-1944.
To quote philosopher George Santayana, ?Those who cannot remember the past are condemned to repeat it.? The ultimate reasons why old movies matter is that they allow us to remember and they make us think.
Popular Savings Offers