Catalogs.com Departments

News & Articles

Professional DJ Headphones – zZounds Music
Let the music flow in professional DJ headphones
There's no need to compromise the sound of your mix when you wear professional DJ headphones. High-quality earphones are a must for those who are serious about their music and work. Shield outside noise with professional earphones that surround your ears with the sounds you want to hear.


Are you having a problem hearing your music because of all the raucous surrounding you? If so, grab a pair of Sennheiser HD205 DJ Headphones.... read more



Shop for professional dj headphones


Catalogs.com Limited Time Savings:


Get Free Shipping on every order




Your savings will be applied automatically at checkout on the ZZounds website.




(offer expires: 09-29-2018)

Click to report savings error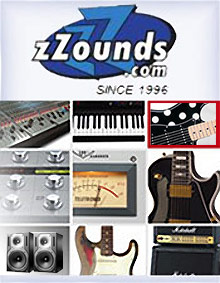 More About Professional DJ Headphones – zZounds Music:
Other great zZounds Music departments:
They are awesome at silencing the noises around you allowing you to focus on the music in your ears. These particular professional DJ headphones have comfortable head and ear pads providing optimum comfort for long music sessions, rotatable earcup for one-ear listening and medium-sized supraaural headphones.


If you are serious about your craft and want professional DJ headphones that are powerful, then the Pioneer SEDJ5000 DJ Headphones won't let you down. Ergonomically designed, these headphones allow you to catch every note while moving to the beat of the music – thanks to the flexible coiled cord and cord-fixing belt clip. You won't miss a beat with the push-in shoulder pad that makes single-ear monitoring easy and leaves both hands free.
You can choose from a variety of professional DJ headphones in a number of styles, models, performances and price ranges. Select from Pioneer, Stanton, Newmark and Sennheiser.