Catalogs.com Departments

News & Articles

Synthesizer Keyboards – zZounds Music
Unleash the power of sound with synthesizer keyboards
With a touch of the keyboard, you can create powerfully dramatic sounds that reverberate and echo around you. Synthesizer keyboards are equipped to deliver a full range of voices and can even sound like your favorite instruments including strings, organ, guitar and syth lead.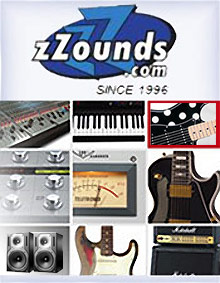 More About Synthesizer Keyboards – zZounds Music:
Other great zZounds Music departments:
Jammed packed with an assortment of cool patterns to choose from, you can select various rhythm backgrounds that deliver the sounds you want. Get the party started and people out on the dance floor with hype music featuring Hip Hop, Dance, Rap, R&B, Jazz, Pop and Rock. If you're looking for a few World styles too, they're included.


Since many synthesizer keyboards are compact and portable, you can take them practically anywhere and make your own amazing music. The Yamaha MM6 61-Key Synthesizer, for example, comes with 8 normal tracks and 1 pattern track. Stay in control of the execution of sound with real-time tweakable knobs that allow your music to scream at extraordinary high frequencies or create an intense low hum.
Make music with quality and range that are so impressive that it sounds like you've spent hours in the recording studio. Create hundreds of different beats, sounds, volumes, and rhythms instantly from your fingertips.
Synthesizer keyboards can imitate a spectrum of authentic and natural acoustic instruments and wildly unique synth voices.