Catalogs.com Departments

News & Articles

Office Supplies and Accessories - PaperDirect
Office supplies and accessories keep your employees organized
Whether you run a Fortune 500 company or a small, intimate business of 20 employees, you need dependable, affordable office supplies and accessories. At PaperDirect, they understand how important the quality of office supplies your employees use are, which is why they offer a number of functional, high quality business office equipment.


Stop drowning in a sea of papers! Keep your company organized and efficient with useful and reliable filing shelves and filing drawers.... read more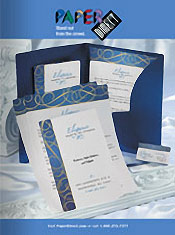 More About Office Supplies and Accessories - PaperDirect:
Other great PaperDirect® departments:
From stackable trays to a space saving wall file tray, you're sure to find the filing system that fits your business' specific needs.


Don't let your desk become a disaster zone. Convenient and useful office desk organizers can keep your office desk looking neat and under control at all times. With convenient office supplies and accessories, you'll keep your office running like a well oiled machine.
Create the executive space you've always dreamed of with desk set accessories. Browse a wide range of office supplies and equipment that will keep you and your hard working employees happy and productive all day long!
Don't settle for expensive, unreliable office equipment and accessories. Make the smart choice with affordable, functional business office equipment that will maximize the efficiency of every office, from the biggest name corporation to the smallest business boutique.