Catalogs.com Departments

News & Articles

Cold Weather Supplies - Herrington Catalog
Cold weather supplies keep you comfortable during winter months
The weather outside may be frightful, but you won't feel it with cold weather supplies designed to keep you toasty warm, inside or out.


If you love braving winter winds, you still need appropriate gear to avoid frostbite. Cold weather supplies like rechargeable heated vests, jackets and gloves protect your body and extremities with their warmth.... read more


This catalog is currently out of stock.


Please search through our categories for another catalog.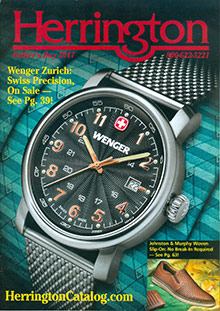 More About Cold Weather Supplies - Herrington Catalog:
Other great Herrington Catalog departments:
Boot warmers ensure a comfortable experience every time you slip your feet into shoes or boots. With quick heating, your toes will stay warm in the iciest weather.


Cold weather supplies also work indoors, with Minnesota fire cones that eliminate the need for messy newspaper to start roaring blazes in your fireplace. Or enjoy the feel of a heated mattress cover -- you'll never have to slip under chilly sheets again. Men and women can slip their feet into shearling-lined slippers, perfect for wearing around the house and avoiding freezing cold floors!
Herrington has cold weather supplies perfect for anyone in harsh winter climates. You'll stay warm, indoors and out, even during the roughest weather.