Catalogs.com Departments

News & Articles

Safety Dog Harness - In the Company of Dogs
A safety dog harness keeps your pet safe and secure
A safety dog harness is a wonderful way for your pet to travel, whether on walks around the neighborhood or short or long car trips. Keeping your canine friend secure is important to you, but you can also do this in a stylish and fun way.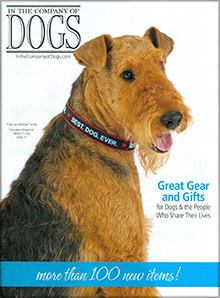 More About Safety Dog Harness - In the Company of Dogs:
Other great In The Company of Dogs departments:
Try a safety dog harness instead, which fits comfortably around your pup's body, forgoing the sensation of being pulled by the neck. You can also choose a harness for car rides, allowing your pooch to ride securely and in comfort, even if you make sudden stops!


With the great selection of harnesses at In the Company of Dogs, you're sure to find a stylish one perfect for your pup. Choose from leather, tartan, jeweled or luxury crystal designs -- a safety dog harness is not only functional, it can be incredibly fashionable as well! You can also select from holiday harnesses, mesh for breathability and no-pull training styles, all of which are designed with the dog's comfort in mind.
A safety dog harness is a great way to walk and ride with your pet, without pulling, jerking or causing her any discomfort.