Catalogs.com Departments

News & Articles

Tools for Dog Grooming - Doctors Foster and Smith
Tools for dog grooming are perfect for DIY dog lovers
For the dog lover who wants to groom at home, having the right tools for dog grooming is important. Find everything you need for this task at Doctors Foster and Smith.


A well-groomed dog is a comfortable, happy dog. Whether you live with a low maintenance breed or you have one that requires constant care, tools for dog grooming are incredibly useful for those times you don't need a professional.... read more


This catalog is currently out of stock.


Please search through our categories for another catalog.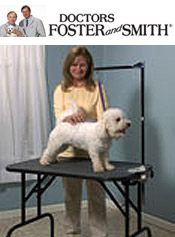 More About Tools for Dog Grooming - Doctors Foster and Smith:
Other great Doctors Foster and Smith departments:
Anyone can comb and brush their pets daily, so having the quality combs and brushes you'll find here is great. You can also select nail clippers, grooming mitts, hair trimmers, mat removers, shedding blades and much more.


Your pup needs special shampoos for his skin. Find a large variety of shampoos and conditioners perfect for any dog. Choose flea and tick shampoos, aloe, oatmeal, brightening, waterless, hypoallergenic or deodorizing formula shampoos. Everything you need to clean your dog is available, including pet towels, pet tubs, bath mitts, grooming mists and grooming gloves. If you need tools for dog grooming, you're sure to find what you want right here!
DIY dog lovers can choose from the large selection of tools for dog grooming that will keep their pooches clean, healthy and happy!