Catalogs.com Departments

News & Articles

Products for Incontinence - Youcan Toocan
Products for incontinence help if you suffer from incontinence
Have no fear of embarrassing accidents when you have products for incontinence for yourself and your home.


Get the absorbency you need - Bladder control panties and briefs come in moderate to heavy absorbency levels so you can choose the underwear that best fits your needs. Reusable and washable, these products for incontinence can be used for day or at night.... read more


This catalog is currently out of stock.


Please search through our categories for another catalog.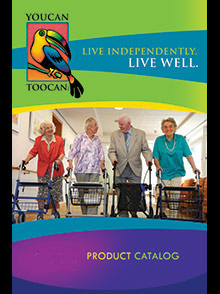 More About Products for Incontinence - Youcan Toocan:
Other great Youcan Toocan departments:
You can go about your daily business and sleep without fear of leaks and embarrassment.


Products for your home - Products for incontinence include waterproof sheets and seat pads, so your bed and favorite chairs will be protected. They're comfortable and absorbent, so sit and lie down without thinking about them.
Live your life without worry - Now you can enjoy your favorite activities without thinking about accidents occurring when you least expect it. Instead of living in fear of embarrassment, you can go anywhere you like, including the movies, plays and concerts, knowing that your absorbent products are securely in place.
Youcan Toocan gives you more freedom and independence with products for incontinence that are discreet and secure.