Catalogs.com Departments

News & Articles

Best Weekend Getaways - Hilton Hotels
Enjoy the best weekend getaways with loved ones
All you need is a couple days to have the time of your life. The best weekend getaways are short, sweet and oh so memorable. Depending on what you like, you and your guest can stay at a four-star luxury Hilton hotel in Las Vegas or if you decide to bring the enire family, try the Embassy Suites.


Take a chance in Las Vegas – Some of the best weekend getaways are found in Las Vegas, Nevada where bright lights, exciting shows and legendary casinos meet.... read more


This catalog is currently out of stock.


Please search through our categories for another catalog.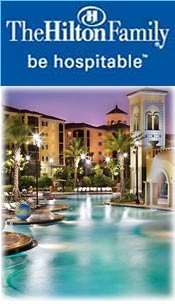 More About Best Weekend Getaways - Hilton Hotels :
Other great Hilton Hotels departments:
You are sure to enjoy fine dining, breath-taking sights and friendly tourists from around the world during your visit to the city that never sleeps. While enjoying the sights and sounds of Las Vegas, be sure to stay at the Las Vegas Hilton, located just minutes away from the Las Vegas Convention Center and the famous Las Vegas Strip.


Visit the Big Apple - New York, New York! The best weekend getaways are found in New York City where you can stay at the luxurious Waldorf Astoria New York Hotel on Park Avenue before heading downtown to stay at the Hilton Times Square. There are so many exciting things to do while in New York for the weekend. Catch a matinee on Broadway or go shopping at Macy's – the choice is yours.
Whatever destinations you choose to host your best weekend getaways, you'll enjoy the accommodations of all of the Hilton hotels.