Catalogs.com Departments

News & Articles

Luxury Family Resort - Hilton Hotels
Relax and unwind at a luxury family resort
When staying at a luxury family resort, your family is certain to have a memorable stay. Ease your mind, relax your spirit and enjoy your stay in top-quality hotels at some of the world's most breath-taking resorts. Treat your family to something priceless by spending time together in luxurious accommodations.


Go to the border – If you want to stay at a luxury family resort situated along pristine beaches, then look no further than the Hilton Los Cabos Hotel and Resort where you and your family will enjoy lots of fun in the sun.... read more


This catalog is currently out of stock.


Please search through our categories for another catalog.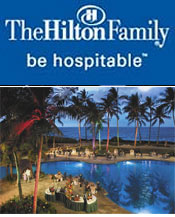 More About Luxury Family Resort - Hilton Hotels :
Other great Hilton Hotels departments:
While in Mexico, you'll enjoy immaculate grounds, the finest accommodations and magnificent scenery. Relax your body on plush, pillow-top mattresses; watch TV on impressive flat screens; and indulge yourself in deep soaking tubs.


Enjoy the Palms - Take a trip to West Palm Beach where you'll find the Hilton Singer Island Oceanfront Resort. A true luxury family resort, you'll marvel at the ocean and island views from the comfort of your balcony while taking in the salty sweetness of the ocean air. There are menus for children, cribs and playpens, and family packages available at this lovely resort. You can enjoy the beach, pool and various outdoor activities like snorkeling and jet skiing.
A luxury family resort is an awesome experience to share with the entire family. Enjoy precious time together, catch up on much needed relaxation and soak up everything that a luxury resort has to offer.