Catalogs.com Departments

News & Articles

Top Travel Accessories - Herrington Catalog
Top travel accessories for however you travel to destinations
Frequent travelers will love the variety of top travel accessories that work while you're on the road, in the air and once you arrive.


You don't have to give up all the comforts of home when you're away. Enjoy fresh-brewed coffee every morning with a French press travel mug, eliminate impurities in foreign water with the SteriPen or carry a tiny camera that produces panoramic pictures.... read more


This catalog is currently out of stock.


Please search through our categories for another catalog.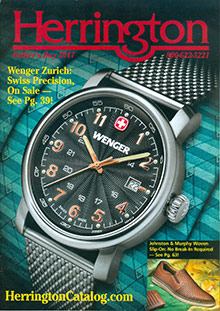 More About Top Travel Accessories - Herrington Catalog:
Other great Herrington Catalog departments:
Top travel accessories keep you comfortable without weighing you down, allowing you to have fun on your trips, whether for business or for pleasure.


Cell phone charging nightlights and mini chargers power up your phone, while providing light in unfamiliar rooms or minimizing the space they take up. Other top travel accessories perform double duty as well, including cupholder organizers for the car and Swiss Army knives. Need a translator while in another country? Then use the 12-language talking Diplomat Translator which will help you negotiate your way around foreign lands with ease!
Herrington carries some of the top travel accessories you'll find anywhere. You'll get to your vacation and travel destinations easier and have a comfortable, enjoyable experience while away!