Catalogs.com Departments

News & Articles

Vacations for Couples - Hilton Hotels
Share precious time together with vacations for couples
Spending quality time together to relax, have fun and enjoy each other's company is needed to maintain a healthy relationship. Vacations for couples take you around the world to amazing destinations where you'll stay at the finest hotels.


Enjoy the sites – Vacations for couples take you anywhere your heart desires. You and a loved one will enjoy luxury hotel stays at the finest vacation spots in the country and around the world.... read more


This catalog is currently out of stock.


Please search through our categories for another catalog.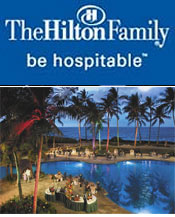 More About Vacations for Couples - Hilton Hotels :
Other great Hilton Hotels departments:
Take a trip to tropical Hawaii; hop with the kangaroos in Australia; explore the pyramids in Egypt; or play 18 holes in Ireland. The choice is yours to travel the world.


Catch up on your rest - If you're looking for an excuse to sleep, then you have a reason with vacations for couples. This is the perfect time to read a good book, finish a few crossword puzzles, lay out alongside the pool, soak in the tub or simply snuggle up in bed and sleep. While on vacation, you'll stay in quality hotel rooms furnished with pillow-top bed mattresses and soft, fluffy pillows to sink your body into.
What a great way to see wonderful sites, enjoy comfortable accommodations and receive the best service while staying at spectacular hotels. Vacations for couples allow you to share memorable experiences with a loved one.