Catalogs.com Departments

News & Articles

Classic Fiction Books – The Literary Guild ®
Classic fiction books are treasures of the literary world
There's nothing better than classic fiction books to help you unwind after a busy day or relax right before bed. Depending upon your mood, you can find yourself in a tangled web surrounded by murder mystery, on cloud nine in love, or living as a pilgrim during Colonial times. Whatever genre you like, classic fiction books will take you there.


Some classic fiction books are even great for children.... read more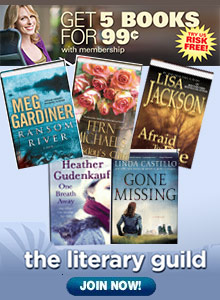 More About Classic Fiction Books – The Literary Guild ® :
Other great The Literary Guild® departments:
Usually found on student reading lists accross the country, classic fiction books can spark an interest in any young reader


Enter a world of hobbits, sorcerers and dragons in one of the many adventure book series no available for children. Children will love the imaginative details in many of these stories.
Many classic fiction books are not only fun but also educational. Reading these classics can help children understand the way things were during the times when these books were written.
There are so many classic fiction books ready for you to leisurely read for your pleasure. Even if you've read a few of these classics in the past, now is a good time to read them again.