Adorable-Baby-Clothing - Anne Geddes
Adorable baby clothing with a whimsical, wonderful touch
Famed baby photographer and designer Anne Geddes continues to prove her artistic talents by designing best-selling, adorable baby clothing that reflects her sophisticated eye, whimsical vision and obvious love of children and motherhood.


Adorable baby clothing isnít all youíll find at Anne Geddes Online Gift Shop. Shop trendy looks for tots; plush, whimsical toys; artistic baby gifts and accessories; ultra-soft, ultra chic maternity wear and more -- a delightful assortment adorned with her captivating imagery.... read more


This catalog is currently out of stock.


Please search through our categories for another catalog.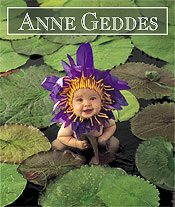 More About Adorable-Baby-Clothing - Anne Geddes:
Other great Anne Geddes departments:
Hop on this opportunity before it's too late -- take advantage of 50% off Baby Bunny Jackets! Versatile and cozy, this easy-fit velour jacket has a 100% cotton lining with the cutest bunny tail spot print and stylish satin trim detailing. The hood features enchanting bunny ears.
Fairytale moments and sweet dreams are made with the helping hand of this one-of-a-kind artist -- who selects only the most baby-soft materials to create warm, cozy, adorable baby clothing (including onesies, playsuits, jackets, hats, booties, bibs, snuggle sacks and more); trendsetting looks for tots (like Fairy and Daffodil dresses); and Top Top toddler shoes that match perfectly with toddler and newborn baby apparel.
Want to make moms-to-be feel even more comfortable? -- check out this artist's maternity line! Itís chic, comfortable and above allÖADORABLE.
Canít decide which adorable baby clothing mom could want? -- let her decide by giving her an Electronic Gift Certificate, which she can conveniently redeem online.