Catalogs.com Departments

News & Articles

Smokey the Bear Shirt - Woodland Catalog
A Smokey the Bear shirt raises forest awareness
What better way to start conversations about forestry and the environment than with an authentic Smokey the Bear shirt? These colorful and fun tops will remind you about our natural resources every time you slip them on.


A Smokey the Bear shirt isn't just for people who are committed to environmental awareness. It can be for anyone who loves this familiar character and his time tested messages about keeping our forests safe from fire.... read more


This catalog is currently out of stock.


Please search through our categories for another catalog.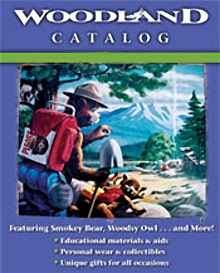 More About Smokey the Bear Shirt - Woodland Catalog:
Other great Woodland Catalog departments:
Choose from adult t-shirts, sweatshirts and hooded sweatshirts, so you can display Smokey's friendly face all year long.


Polo shirts and embroidered shirts are less casual than a tee, but just as comfortable. With such a varied selection at Woodland Catalog, you're sure to find the perfect Smokey the Bear shirt for you, whether you prefer firefighter tops, paw print logos or recycling messages. Colors and styles work for men and women who want to spread the love of national forests.
If you know someone who's passionate about the environment, even if that person is you, a Smokey the Bear shirt makes a great gift.