Catalogs.com Departments

News & Articles

Samurai Warrior Swords - Collector's Edge
Samurai warrior swords for the Japanese Samurai enthusiast
The fierce and brave Samurai were a force to be reckoned with. Samurai warrior swords celebrate those ferocious soldiers and serious collectors can now own these beautifully rendered weapons as part of an impressive set.


You'll love adding samurai warrior swords to your weaponry collection. These elegantly detailed instruments summon up the spirit of the Samurai, some of the most devoted and dangerous warriors in history.... read more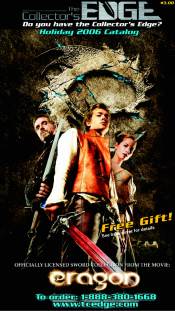 More About Samurai Warrior Swords - Collector's Edge:
Other great Collector's Edge departments:
Choose from long Odachi swords, long-handled swords or a traditional Samurai katana, among many others.


Practice martial arts moves or simply display your beautiful Samurai warrior swords for your enjoyment. Impress others with your knowledge and skill of Japanese culture and martial arts techniques. Collector's Edge carries the authentic replicas you desire, as well as handsome display options to make your sword collection even more impressive.
For the Japanese history buff who's especially interested in everything about the Samurai, choose Samurai warrior swords for a striking assembly of weaponry that's as finely detailed as the originals carried by those powerful fighters so long ago.