Catalogs.com Departments

News & Articles

Unique Scrapbook Supplies - Colorful Images
Unique scrapbook supplies create memorable scrapbooks
Turn plain scrapbooks into beautiful and memorable events with unique scrapbook supplies from Colorful Images.


With such a huge variety of unique scrapbook supplies, you'll be able to explore every facet of your creativity. Choose from diecut star cards, rub-ons kits, pearl brads, mini flower brads, paper flowers, self-stick rhinestones, origami hearts, decorative ribbon sets and so much more! Vibrant color and quality materials ensure lovely scrapbooks you'll love to show again and again.... read more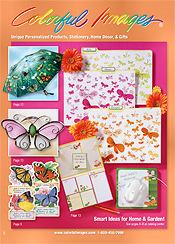 More About Unique Scrapbook Supplies - Colorful Images:
Create beautiful scrapbooks that celebrate various holiday events. Christmas paper packs and valentine decorative ribbon have the colors and patterns perfect for Christmas and Valentine's Day. Stamp pads contain any color you need, while rubber tree leaves, cardstock borders and paper ornaments will make for gorgeous designs. Other unique scrapbook supplies you'll need include tape value packs, scented pens, photo cases and laser rulers.
Find everything you need for fun and creative scrapbooking with unique scrapbook supplies!