Catalogs.com Departments

News & Articles

Pencils for Students - Anderson's Middle Zone
Pencils for students come in a fun variety
Students need pencils every day, but you can turn these ordinary writing tools into something special with Anderson's Middle Zone. They provide a large selection of colorful, unique and customized pencils for students that will make kids glad to do homework!


Stock pencils for students aren't plain or boring. They come with cool sayings like Being Good, Caught Doing Good, Perfect Attendance, Excellent Work, Good Conduct, Great Improvement, Star Student, Outstanding Effort and so much more.... read more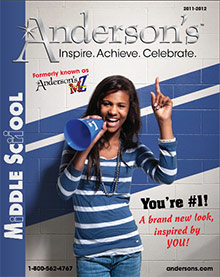 More About Pencils for Students - Anderson's Middle Zone:
Other great Andersonís Middle School departments:
These are great ideas for teachers who want to reward students who put forth extra effort in a fun way.


If you really want to wow them, choose customized pencils for students which are available in crazy hair varieties as well as stardust, mood (change colors in your hands!), school mascot, slim jim and paw print glitz styles. Sell them in the school store or as part of an annual fundraiser. Kids will love getting their hands on these unique pencils which are just plain fun!
Need pencils for students, whether it's for motivational purposes or fundraising? Then choose from the great selection you'll find right here and let the kids find pencils they'll really love.