Catalogs.com Departments

News & Articles

Phone Charger Accessories - Herrington Catalog
Phone charger accessories keep your cell phone up to date
You'll never miss an important call or be unable to call for help in an emergency with phone charger accessories that work at home and in your car -- or even during a hurricane.


When you really need to make a call, you don't want to find your cell phone battery dead. Phone charger accessories help ensure that never happens to you! A charging lamp sits on your desk and powers your phone while also providing soft illumination.... read more


This catalog is currently out of stock.


Please search through our categories for another catalog.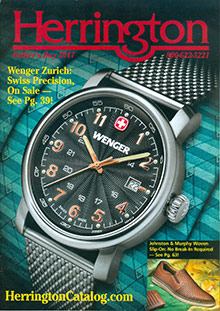 More About Phone Charger Accessories - Herrington Catalog:
Other great Herrington Catalog departments:
You can also choose a recharging station that powers up three gadgets at once, but only takes up one electrical socket. In raging storms, a self-powered crank radio works to keep your phone charged while keeping you informed.


Organize your workspace with phone charger accessories that keep all your gadgets in one spot. Instead of tripping over multiple power cords, your phone, iPod and other devices can sit securely in a charging valet. Cords are neatly hidden away. Other charging gadgets are so thin and lightweight, they take up little room while powering up your most needed electronic devices.
If you're looking for the latest in technology and phone charger accessories, then Herrington has what you need, to stay connected and on top!