Catalogs.com Departments

News & Articles

Personalized Bridesmaids Gifts - Personal Creations
Show your appreciation with personalized bridesmaids gifts
Your bridesmaids are your very own army of faithful friends and assistants for your wedding day. Isn't it time you pay them back with personalized bridesmaids gifts? From dress fittings to bridal showers, your attendants have been working hard to make sure that your wedding day is as perfect as you've always dreamed it would be.


From your maid of honor to your junior bridesmaid, your girls work hard to ensure that your wedding day is as seamless and beautiful as possible. Personalized bridesmaids gifts allow you to say "thank you" to that special someone in your own unique way. The days of generic gifts and boring station are over!


... read more


This catalog is currently out of stock.


Please search through our categories for another catalog.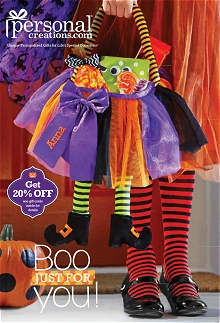 More About Personalized Bridesmaids Gifts - Personal Creations:
Other great Personal Creations departments:
Give your friends lovely, high quality personalized bridesmaids gifts to express your gratitude for all the time and hard work they've committed to make your wedding day perfect. From lovely, customized jewelry gifts to chic apparel, you're sure to find the perfect personalized bridesmaids gifts you're looking for.
When it comes to your friends, there is no "one size fits all". The experts at Personal Creations knows that each one of your attendants have distinctive personalities and different interests, which is why they offer a wide selection of personalized bridesmaids gifts that your friends are sure to love.