Catalogs.com Departments

News & Articles

Wedding Favor Bubbles – Brides Village Wedding Accessories
Make your special day festive with wedding favor bubbles
Once the couple has tied the knot, it's time to start celebrating with wedding favor bubbles. Wedding bubbles are a nice alternative to traditional rice throw after the wedding ceremony. Enjoy delicate bubbles as they drift into the air and gently glide around the room creating a beautiful sight.


Wedding favor bubbles come in different bottle shapes to match any wedding theme.... read more


This catalog is currently out of stock.


Please search through our categories for another catalog.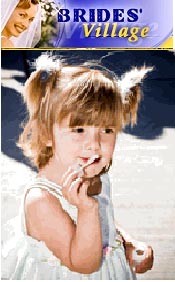 More About Wedding Favor Bubbles – Brides Village Wedding Accessories:
Other great Brides Village Wedding Accessories departments:
Bubbles in a champagne flute shape gives guest a reason to "toast" the new couple with a cloud of bubbles. For Western themes, consider Cowboy boot bubbles and nature lovers will love the butterfly bubbles.


Bring out the kid in every guest with wedding favor bubbles that will put a smile on everyone's face. Young and old will have fun blowing hundreds of delicate, shimmering bubbles around the room. These bubbles create a lovely background for wedding day pictures.
Kids can join in the fun and blow wedding favor bubbles because they're non-toxic and do not stain fabrics. Now, the entire wedding party can enjoy good old-fashioned fun that's safe and leaves everyone in good spirits.
Add a little excitement after the wedding ceremony with wedding favor bubbles that glide, float and soar into the air creating a wonderful bubble shower that gently cascades down onto the crowd.