Catalogs.com Departments

News & Articles

Hand Therapy Supplies - Massage & Therapy
Hand therapy supplies provide relief and comfort
Hand therapy supplies offer relief and treatment not only to patients undergoing therapy, but also to therapists who need the relaxation these tools provide.


Your hands are your livelihood, so take good care of them with hand therapy supplies. Thumbsavers, available in varying sizes for the perfect fit, provide support and reduce stress on your joints and hands, allowing you to work more comfortably and without suffering pain and soreness while you're busy treating others.... read more


Shop for hand therapy supplies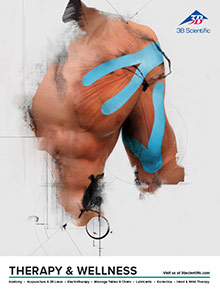 More About Hand Therapy Supplies - Massage & Therapy:
Other great 3B Scientific - Therapy & Wellness departments:
Designed by a former massage therapist, this accessory is perfect for anyone who's interested in keeping their hands in tip-top shape.


Patients receiving treatment need a variety of hand therapy supplies that will help them recuperate. Choose from powerballs, Thera Putty, hand and finger exercise systems, carpal tunnel stretches, handsizers and so much more! These tools make your job easier while allowing you to provide top-notch treatment in a variety of ways.
Massage & Therapy carries a range of hand therapy supplies that are designed not only for patients, but for their therapists as well.