Catalogs.com Departments

News & Articles

Home Massage Oil - Massage & Therapy
Home massage oil makes for a relaxing experience
Create a massage spa experience right in your own home with home massage oil in a variety of scents, from soothing to exhilarating.


What's your favorite scent? Is it lavender, peppermint or rosemary? You'll find all of these and more in the form of massage and body oils or in precious essential oils which you can use straight from the bottle or mix for a unique scent.... read more


Shop for home massage oil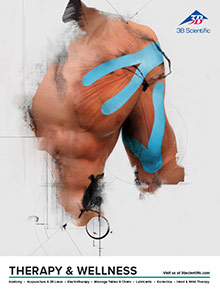 More About Home Massage Oil - Massage & Therapy:
Other great 3B Scientific - Therapy & Wellness departments:
Oil and lotion holsters make it easy to use home massage oil and are available in single or double styles.


A home massage oil is great for a personal massage or one for in-home therapists. Oils create a smooth surface for the hands to move along, making a massage easier and much more enjoyable. With such great smelling oils and lotions to choose from, you'll get the full benefit of a massage and include all of the senses that make such an experience so soothing and pleasurable.
Massage & Therapy has home massage oil that you can use whether you're a licensed therapist or just someone who appreciates the fine art of body massage.