Catalogs.com Departments

News & Articles

Bathroom Accessories Ideas - SupplyHouse.com
Bathroom accessories ideas make any home more attractive
Today's bathrooms are more than simply functional rooms that aren't given a second thought. Instead, you can create inviting spa-like retreats, kid-friendly spaces and comfortable rooms that will impress your guests. Bathroom accessories ideas provide you with inspiration for tackling a DIY project that yields big results!


Tons of unique bathroom accessories ideas - Whether you're new to DIY or you're always in the process of renovating your home to make it more efficient, beautiful or for a needed change, you'll find a wealth of ideas for renovating a bathroom.... read more


This catalog is currently out of stock.


Please search through our categories for another catalog.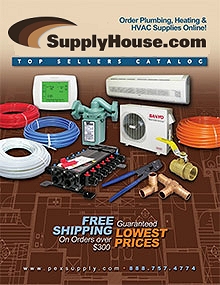 More About Bathroom Accessories Ideas - SupplyHouse.com:
Other great SupplyHouse.com departments:
Simple fixes such as new faucets or fixtures are inexpensive ways to update your bath, or you can choose more complex changes for a nearly complete overhaul of this often overlooked room of the house.


Perfect for do-it-yourself types - Looking for a weekend project that will yield fantastic results? Then look into bathroom accessories ideas for quick fixes that provide almost instant gratification. If you're always tinkering around with ways to improve your home, starting on a small scale like this is a perfect way to make a quick change. It's also great for those who are new to DIY because bathrooms are small enough not to be overwhelming when it comes to renovations.
Increase your home's value and beauty - With names like Kohler and Moen, you know your bathroom accessories are top notch and made to last. PexSupply supplies only the best, so see what these well-known and trusted brands have to offer you in the way of home improvement. Find toilet tissue holders, towel bars, towel rings, robe hooks and more! You can create your own unique bathroom and update an older one with ease.
Whether you're updating an older home, want to switch out existing fixtures or you're looking for ways to renovate, these bathroom accessories ideas are perfect for new homeowners as well as those who always have a home improvement project in the works.