Catalogs.com Departments

News & Articles

Distinctive Home Accents - Serengeti
Distinctive home accents add beauty and elegance to your home
Distinctive home accents are what any home needs to distinguish itself in an elegant way, so choose from the beautiful decorative accents at Serengeti and put the perfect finishing touch on any room.


Delicate and lovely distinctive home accents work for bedrooms, living rooms, family rooms, kitchens and more. Choose the style that fits into your home's unique personality and watch a room come to life! Hummingbird, butterfly or owl magnets will hold papers in place in a fun and whimsical way.... read more



Shop for distinctive home accents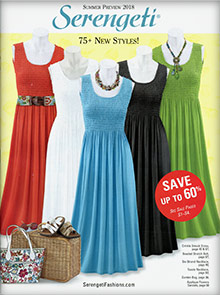 More About Distinctive Home Accents - Serengeti:
For kitchens, cute cat and penguin timers are sure to alert you when it's time to take delicious cakes out of the oven!


A feminine flower kitty adds a sweet touch wherever you place this unique accent. A leopard fur throw looks fantastic on the back of your sofa or at the foot of a bed. Distinctive home accents add flair and style to any room. An owl savings bank, pansy wreath and gorgeous handpainted hummingbird coasters are just some of the home decor items designed to make any home more inviting and beautiful.
Complete a room's theme, whether it's elegant, classic or fun, with distinctive home accents!