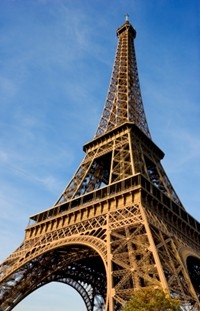 You won't want to miss these fantastic destinations.
We've all seen those 100 things… lists. It seems like there's a new one every week or so: 100 places to see before you die, 100 books to read, movies to see, paintings to see, buildings to visit – it goes on and on. I am not what you would call a well-traveled person, but I have collected my own list of places I'd like to visit, starting with places here in the United States.
United States
New England States
Mid-Atlantic States
Smithsonian Institution – Washington, DC. The Smithsonian Institution is a complex of museums related to American history, including the National Portrait Gallery, the Smithsonian American Art Museum, the National Air and Space Museum, and many, many more.
Lincoln Memorial – Washington, DC. This memorial was built on the National Mall to honor President Abraham Lincoln. The memorial includes a large sculpture of Lincoln, and has been the location of many speeches, including Martin Luther King. Jr.'s "I Have a Dream" speech.
The White House – Washington, DC. The White House home of the president and the seat of the Executive Branch of the United States Government. It's many historic rooms are filled with presidential memorabilia.
Vietnam Veterans Memorial – Washington, DC. Simply known as "The Wall," the Vietnam Veterans Memorial contains the names of the 58,256 veterans who were either killed in action or were still unaccounted for at the end of the Vietnam War.
The Boardwalk – Atlantic City, New Jersey. The Boardwalk in Atlantic City was built as a way of keeping visitors from tracking sand into hotel lobbies. It is currently the world's longest boardwalk.
The Statue of Liberty – New York City, New York. The Statue of Liberty is located in New York Harbor, and is one of the most enduring symbols of the United States.
Empire State Building – New York City, New York. Built in 1931, the Empire State Building is currently the tallest building in New York City, since the World Trade Center was destroyed in 2001.
Hershey's Chocolate World – Hershey, Pennsylvania. Who could pass up touring a world of chocolate?
Southern States