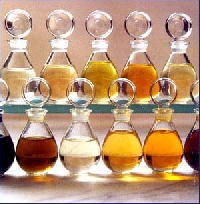 Essential oils are an effective way to deliver calming scent in your environment
Walking into a home filled with a welcoming scent is enough to transform any stressful workday into a relaxing evening. In order to attain this warm satisfaction, the common practice is to light candles. But what if there were another? even more inviting? way to achieve the same satisfaction with actual healing effects? Essential oils will not only give off the same fragrant odors of a normal candle, but actually help soothe the body in many different ways.
Essential oils are a natural way for calming effects. Not an actual oil, essential oils are extracted from plants themselves and have various uses. From relaxation and stress relief to a boost in confidence to easing one into sleep, essential oils are known to soothe most ailments.
What makes aromatherapy with essential oils even better is the versatility. There are many creative ways to use these natural fragrances to spice up any room and have a calming, healing effect on the body.
Another plus? Essential oils usually don't irritate people with environmental allergies the way synthetic frangrances can. That means they're a better choice for guests with asthma, too. 
Some creative ways to enjoy aromatherapy with essential oils:
The Waterfall:
An indoor or patio decorative waterfall is a soothing choice for many. The meditative trickling of water is certainly calming. Adding a splash of jasmine or rose oil to the water will combine this meditative sound with a calming scent. No need to worry about the plumbing; these natural oils won?t clog the waterfall?s tubes.
A Relaxing Massage:
One of the best ways to use essential oils is to apply them directly to the skin. What better way to spice up the already relaxing massage than to add a touch of chamomile, which promotes relaxation?
Don?t have time for a full massage, but still want the effects? Try doing a foot massage instead. Since so many nerves end in the bottoms of our feet, a simple foot massage can help more than you?d think. Just make sure that you dilute the oils when applying them directly to your skin to avoid over stimulation. An added bonus: they don?t stain clothing!
Give Potpourri an Added Kick:
Bring an old potpourri arrangement back to life without the hassle of buying a new one. Just adding a few drops of essential oils will revitalize your old arrangement. Do make sure the scent(s) you select work well together, and work well with the potpourri's orginal frangrance. 
The Humidifier:
Add a few drops into your humidifier to envelope the room in the smell of lavender or grapefruit.  Aromatherapy with essential oils in this way will not only make your rooms smell great, but the right oils can help you breathe better and sleep better. Some oils are even credited with helping to cut down on the amount of bacteria in your home.
Scented Candles:
Already have scented candles, but not thrilled with the weak scent they provide when they burn? Add a small amount of pure oil that matches or enhances their existing scent for an enticing aroma, along with the romantic glow of the candle. 
Of course, you can also buy candles already infused with natural essential oils. Look for candles made with beeswax or soy candles for the purest, healthiest scents. 
Now it's your turn:
There are many ways to use essential oils, but these 5 tips are a simple, easy way for every day enjoyment. Turn your home into your very own spa with nature?s gifts.