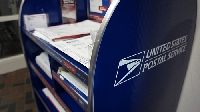 Changing your address with the postal service makes sure you get your mail
So, you've recently moved and your wife has wondered aloud why you haven't received your month's bills, your son's letter from college, and the most recent Downton Abbey on Netflix. It's then that you realize you may have forgotten to change your mailing options before you moved states. Whoops!
Now what? For those looking to change their mailing options before their next big move, how do you go about changing your address with postal service? Is it difficult? Is there a fee involved? What are the ways — online, in-person, telephone — in which to get it done?
Below, we'll take a look at the different ways in which to change your home location and offer websites to speed you along your way.
Change of Address (COA) Request
The COA request must come from:
The addressee
Or someone who is associated (and authorized) to file on their behalf
Remember that anyone who submits any false or inaccurate information when it comes to the COA request can be subject to punishment: fines and/or imprisonment, under Sections 2, 1001, 1702, and 1708 of Title 18.~
COA Request — Method #1 (Online)
For our online age, the USPS offers a simple, streamlined way in which to file your COA request. It becomes an Internet Change of Address (ICOA) request and can be completed successfully online as the name suggests.
Head to the USPS Mover's Guide to start the process. The online variation will allow you to skip a trip to your local USPS office; you'll need a valid email, as well as a credit or debit card which will help in identity validation. A $1 verification fee will complete the transaction.
During the online process, you'll input if it's a permanent or temporary move, the date to begin the forwarding of mail, name and home location, identity verification, and then confirm. It's that simple.
You'll receive a CNL, or Confirmation Notification Letter, as well as a Welcome Kit at your new home or apartment location. This way, you'll be able to verify that your COA request went through successfully and your mail is now being diverted to your new mailbox.
PS Form 3575 — Method #2 (In-Person)
For those who enjoy heading to their local USPS office — and who doesn't? — the second option for filing your COA request will entail dropping by and handing it off in-person. You will need to print the online PS Form 3575 (see images here) and bring it to the local USPS location. You may also ask your mail carrier to bring a form to you.
For those who are uninterested in paying the $1 fee, you may:
Head to their local USPS office and complete the PS Form 3575 COA in person.
Finish the COA form online, print it out, and mail or deliver it to your local USPS Post Office.
COA Request — Method #3 (Telephone)
You may call 1-800-ASK-USPS in order to submit a telephone COA request — the name changes once again, this time to Telephone Change of Address (TCOA). This way of filing will require a $1 verification fee, similar to the online version.
Remember, when changing your address with postal service, one should look to file about 2 weeks prior to your move. The earliest timetable for a filing motion can be 3 months. After filing, it may take the USPS 7 to 10 business days to enact your change and have your mail show up at your new mailbox.
For more information, be sure to head over to USPS.com and USA.gov to learn more. Don't worry: Downton Abbey finally got to the couple mentioned in the opening paragraphs.
Resources:
USA.gov: Change of Address — Online Forms.
USPS.com: FAQ.
Above photo attributed to Aranami