How to pick the perfect gourmet gift
By Catalogs Editorial Staff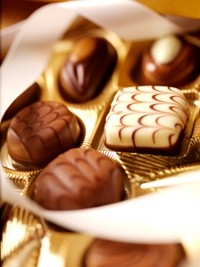 Everyone appreciates a gourmet gift
Gone are the days?thank goodness?when shipping gifts of food long distances entailed roping together your barrels of smoked pork hocks or slabs of dried beef and flinging the bundles into the baggage rack of the dusty old stagecoach parked in front of the saloon.
Today, thanks to increased use of the Internet, one can select and ship with ease the grandest of gifts or the smallest of personal tokens. Nowadays, it's the forethought spent in choosing a present that seems to take a little bit more time.
Before you continue reading about the How to pick the perfect gourmet gift there is a special announcement we would like to share with you. Catalogs.com has negotiated special medicare rates for our vibrant community of seniors. If you are over the age of 60, you can head over to our Seniors Health Section which is full of information about medicare. All you need is your zip code and a few minutes of your time to potentially save 100s of dollars on your medicare bills.
Choosing the Gift
Is it for someone who is far from home, or who found a wonderful restaurant while on vacation, and longs for another visit? Select an iconic dish from a famous restaurant and have it delivered: cherished memories come rushing back.
Deciding upon the perfect gift does take some planning. Consider, for example, the personality of the recipient. Is the gift for a musician or a sports lover? Is it for a gardener or someone who prefers to raise chickens? Does the object of your affection wear diamonds?or dungarees and dirty sneakers? This will help you choose between deep dish pizza or lobster.
Chances are that all these people share something in common: they like to eat. And every one of them would be delighted to receive some incredible edibles?gourmet food gifts that show you put some thought into what you chose especially for them.
Making It Personal
Gifts from around the corner and around the globe are easier than ever to buy and to have delivered in a timely fashion. Items that recall pleasant memories attached to a special vacation are always appreciated. 
Macadamia nuts from Hawaii could launch languid musings about crimson sunsets and cocktails sipped out of coconuts. Someone's trip to Texas followed a little later by your gift box full of frozen tenderloins might be enough to instigate talk about another trip there, next year. And the giving gets colorful when folks who recently toured Scotland receive a big aluminum tin of Scottish shortbread cookies, individually wrapped in tissue paper patterned with red plaid.
The world is filled with items worthy of a second thought from a discriminating gift-giver. Gourmet food gifts from Alaska are sure to elicit a smile when received by someone who has seen in person the shimmering lights of Alaska's famous sky show?the aurora borealis. A gift of Alaskan salmon could bring back the memory and encourage the witness to talk about the amazing sight. The salmon is a delicious fish and smoked salmon fillets make an especially tasty gift for the arctically-inclined.
Relating to Nature
Others who have enjoyed a relaxing cruise or a faster-paced driving excursion to the largest state in the United States may be thrilled to receive other Alaskan gift items. The choices range from gift baskets featuring meat products from local animals such as reindeer to jars of golden honey.
In addition, various assortments of Alaskan jams and jellies are the result of hand-picking wild berries such as blackberries, lingonberries and raspberries. Most of the wild berries grow on rugged terrain frequented by bears?toothy connoisseurs with a yen for the tiny gems. 
 ~
Connecting to Cuisines
Gift givers also can take a cue from citizens who live in far-away places frequented by tourists in search of authenticity. Hospitable locals often take pleasure in introducing friendly out-of-towners to regional cuisine. A spontaneous invitation may culminate in a sumptuous lunch or a home-cooked dinner to be remembered. Showcased are locally-grown vegetables and fruits, along with roasted contributions from the pig pen, pasture or barnyard. 
Traditional meals, desserts and beverages are a treat for any traveler. Here is a sampling of some popular travel destinations whose products are sure to please any gift giver in search of gourmet food gifts:
? Greece: gift baskets filled with jars of olives and decorative bottles of olive oil.
? Hawaii: gift boxes packed with Macadamia nuts and cans of sweet pineapple.
? Ireland: decorative hampers packed with smoked hams and spiced sausages.
? Florida: woven bags of juicy, freshly harvested oranges, lemons and limes.
? Canada: gift packs of Canadian cheddar, goats' milk cheese and brie.
? Spain: assortments of almonds, fig cakes and tangy pork chorizo.
? New Hampshire: gift boxes of maple syrup, apple butters and ciders.
? Alaska: gourmet food gifts of wild berry products, chocolates, jams and jellies.
Recognizing Restrictions
Some additional things to consider in giving people edible gifts relate to the lifestyle, family structure and nutritional regimens of the recipients. Strict vegetarians want no part of any big box of beef?no matter how tender the loins. Parents with overly active toddlers might not want a gift basket filled with mixed nuts and hard candies that could be choking hazards for a child. And a marathon runner whose pre-race diet has little room for backsliding might grumble aloud at receiving a towering stack of chocolates.
Reveling in Success
Indeed, forethought is the key to success in sending all kinds of gourmet food gifts. You want folks to enjoy what you send. You like hearing that they told their friends about the wonderful package they received from you. It's true that you want special people to be happy. And it's even truer that if you present your gourmet food gifts in person, you want the lucky recipient to utter just two simple words: thank you. And, "Have some?"
Popular Savings Offers