How to grow a healthy garden
By Catalogs Editorial Staff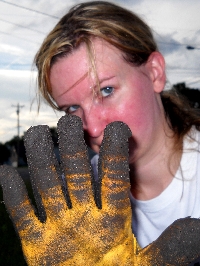 It's easy to grow a healthy garden … if you do it right!
You've had it with the produce prices in the grocery store. Or you're tired of the latest rounds of "don't eat this vegetable because it's been sprayed with 20 different toxins." So you've decided you want to grow a healthy garden in your own back yard. 
That's a great idea. But before you break out the overalls and buy every tool in the local home store's yard and garden section, there are a few things you should know. So I've put together a a few tips for what you should — and NEVER should — do when it comes to planting a vegetable garden at home. Ready to dig in?
1) Start your garden somewhere other than Texas
Before you continue reading about the How to grow a healthy garden there is a special announcement we would like to share with you. Catalogs.com has negotiated special medicare rates for our vibrant community of seniors. If you are over the age of 60, you can head over to our Seniors Health Section which is full of information about medicare. All you need is your zip code and a few minutes of your time to potentially save 100s of dollars on your medicare bills.
I know…the hate mail will be flowing in from all over the Lone Star State, but it's the truth! I live smack in the middle of it, and let me tell you, this is no place for a novice gardener. Or even a semi-experienced one!
From the lack of rain to the spring/summer/autumn temps over 100, your cucumbers and squash seeds will rise up and call you bad names if you try to plant them here. 
Pick a more garden friendly state for your beginner garden experiments. Places like Pennsylvania, Oregon or Georgia are great choices for rewarding your planting with actual veggies and fruit. It's all about location, you know. 
If you absolutely can't move out of Texas (or Arizona or northern Minnesota), do your homework, learn about gardening in your area and find out what will grow there, when to plant it, where to plant it, and how to care for it.
~
2) Buy seeds or plants that grow things you love to eat
Sure, it's cool to talk about that super-heirloom variety of purple polka-dotted cauliflower you're growing. Or to brag about the limited edition lemon brussel sprouts. Those kinds of things can boost your green-living cred. BUT … if you and your family don't like to eat the things you're growing, it won't help your health .. .or your budget. And that green living street cred will go right out the window when you're spotted shoveling your uneaten crop into the trash can. 
It might not seem as glamorous to grow plain old potatoes or ordinary orange carrots, but if that's what your family likes to eat, planting those things are the best way to grow a healthy garden for real. Of course, you can slip in some new things among the familiar. But by and large, make sure the seeds you plant grow foods you'll eat. 
3) Put in the time
On TV, huge, green gardens full of yummy things to eat grow in a single half hour episode. And the "gardeners" stay clean and neat, with nary a drop of sweat on their well made-up brows. 
Oh, my friends, I have news for you. It just doesn't happen that way. 
First, there's the prep. You know, digging up the soil, removing the large rocks and old roots and weeds. Adding manure and compost. Not tidy work. Then you plant. Whether you plant seeds or seedlings, I promise you will get dirty. And you will sweat, even if it's a cool spring day. 
Once your garden is started, there's weeding (don't use chemicals to do that. Seriously. Just don't.) And the watering. And the thinning. And the weeding. And the picking and trimming and picking off bugs (again, skip the chemicals!)  
You will spend time in mud. You will have unidentified crud under your fingernails. You will get a very uneven tan. And you will sweat and work. 
Am I trying to discourage you? Heck no! I just want you to be prepared. Because what comes next makes it all worth while. 
4) Feast
I could have said eat. But eat doesn't begin to describe the experience of biting into a just-picked, sun-warmed tomatoes. Or digging into a salad that was still growing only an hour before. The tastes are unlike anything in any grocery store. The smell of the food will make your mouth water. The textures will make you redefine what a cucumber, pepper or green bean is supposed to feel like as you take a bite. 
Every ounce of sweat, every achy muscle, every long afternoon spend weeding will be worth it. 
One more word of warning: It's addictive! Do it right and you will be back next year, planting an even bigger garden. Yup. It's that good. 
Resources:
USDA Plant Hardiness Zones
Vegetable Gardening Basics from the University of Ilinois
Popular Savings Offers