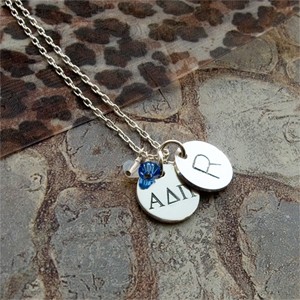 Some interesting facts about how sororities began
Since before the days of the American Revolutionary War, there have been fraternal organizations for men based on religious, occupational, or philosophical affiliations. Many of these organizations were centered on an institution of higher learning or among populations of men who shared common values. Although they might not have donned fraternity sportswear or bought sorority-related gift items, members of New York?s Tammany Club (out of which came Tammany Hall) often wore funny hats as symbols of solidarity and loyalty to their organizations.
No such history of sororities existed for women until much later in America?s turbulent past, mostly because women did not share the same educational or political opportunities that their male counterparts enjoyed. The history of sororities marks the very first one as the literary circle known as the Adelphean Society, which was a secret association for women. The word ?adelphian? refers to the Greek word for ?sister.? It began in the mid 1800s at Wesleyan Female College. A rivalry began a few years later when another society was created on the very same campus.
~
 What are some interesting facts about the history of sororities?
1- The Adelphian Society changed its name to Alpha Delta Phi in 1905 when it attained a charter as a national organization and changed its name to Alpha Delta Pi in 1913 to avoid confusion with a men's fraternity.
2- In 1914,  three teenage women founded a separate literary society called the Philomathean Society. In 1904, the name was changed to Phi Mu Fraternity and it became America's second oldest secret organization for women.
3-In the early history of sororities, these organizations  for women were called fraternities because the word, sorority had not yet been introduced into modern language.
4- Alpha Kappa Alpha (???) is the first Greek-lettered sorority established and incorporated by African-American college women. Founded by a group of nine students led by Ethel Hedgeman Lyle on January 15, 1908, at Howard University in Washington, D.C., the idea of African-American women forming a sorority broke barriers that only accentuated the lack of opportunities for minority populations and women during the early years of the twentieth century. Alpha Kappa Alpha was incorporated on January 29, 1913.
The history of sororities reveals the universal need for students to have a place to belong, a soft place to fall. The purpose of sororities today is the very same as it was in the early days of the last century. There are sorority houses on a large number of college and university campuses across the nation. Not all sororities have chapters at all schools. Some campuses have a strong Greek culture; others have a very limited, or non-existant, Greek community.
Sororities participate in exciting campus social functions like homecoming, mixer parties, and sports events. Sororities and fraternities often host activities that are exclusive to the Greek community on campus, and pride in "being Greek" is strong.
Sororities also are active in fundraising and charitable endeavors, sorority government, national sorority activities and career guidance. Sororities often maintain their own housing on campus, and maintenance, business management and membership communication are part of the sorority sister's responsibilities.
Sorority sisters support each other academically and socially. Grade point averages are important for the entire membership. Study groups and tutoring by upperclassmen help younger sorority members achieve in college and make the transition from high school. Mentoring by sorority sisters helps freshmen adjust to college life. Sorority life and sisterhood assists in the transition to adulthood for many young women.
Young women participate in sorority recruitment – formerly called "rush" – at houses on their college campus. It continues to be popular for the daughters of sorority members to join the same sorority house as their mother or other female relatives. For many women, the bond of sorority sisterhood is very strong, and alumni groups are very active.
The need to belong is a powerful impetus to join a sorority. The history of sororities is a proud one, whose membership rolls boast of some of the nation?s most prominent female achievers.