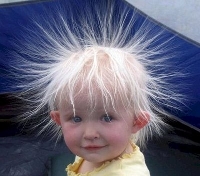 After being exposed to the elements, how do you rehab winter hair?
Winter takes its toll on our bodies and our hair. The lack of humidity in the winter results in lanky, dry hair and dry scalp. When hair is limp it becomes frizzy and flaky. All kinds of unfortunate things tend to happen to hair during the winter months, which you are going to want to rehab before spring. If you go into winter with healthy hair you might have a fighting chance, but if it?s already color damaged or dry and brittle you are going to have a challenge on your hands getting it back up to snuff.
So how do you rehab winter hair? Here are some suggestions.
Go super short. Super, super short. Give your hair a rest and stop fighting broken hair. Have some fun and choose a beautiful wig that expresses your personal style. Wigs are the perfect solution for hair that is ravaged by the environment.
Quit washing your hair so much. However, if you have extremely oily hair and can?t do this then thoroughly drench your locks before you lather up with shampoo. Focus on washing the hair that is within two inches of your scalp because that?s where the oil or sebum collects. Rinse your hair with very cold water. Use products that are renewable, strengthening and anti-breakage items, which should help seal shut split ends and thicken your hair in the process. 
When you dry your hair, make sure to use a hair dryer with negative ion technology to help minimize frizz.

At Home Treatment for Dry Scalp
Give yourself an at home treatment which will help moisturize your scalp, which has become dry during the winter. This is the first step in rehabbing winter hair. The items you will need include three teaspoons of extra virgin cold-pressed olive oil; four tablespoons of whole milk sour cream and one avocado that has been pitted and mashed.
Put the items into a blender and puree until smooth. Wet your hair and then apply the mixture, rubbing it into your scalp with your fingers. Comb your hair with a fine-toothed comb so that the mixture is distributed evenly. Wrap a warm towel or plastic shower cap around your head and leave the avocado mix in your hair for 20 minutes. Rinse your hair and then shampoo.   
~
Rosemary Infusion
Infuse your hair with needed oils by giving yourself a Rosemary Hot Oil Treatment. You will need ® cup fresh rosemary leaves and 2/3 cup of carrier oil such as grape seed oil, olive oil, apricot kernel oil or almond oil.
Fill a pot with a couple of inches of water and bring it to a boil. Place the rosemary and oil into a glass jar or a glass measuring cup that has a spout. Place the jar in the pot. The water in the pot should come half way up to the sides of the jar. Heat the oil and rosemary until it is warm. Remove the jar, strain the rosemary needles and let the oil cool.
Put the mixture on your hair, which should be dry. Massage the oil and rosemary into your scalp and then comb your to distribute the oil evenly. Put a shower cap over your head and cover the cap with a bath towel. Leave the mixture on for an hour or overnight if you desire. Shampoo.
More Winter Hair Rehab Tips
Drink more water. When you become dehydrated, which is possible because people don?t tend to drink as much in the winter, our bodies and our hair can become fluid deficient.
Indoor heating can also dry out your hair and skin as can the wind and cold. You can also drink lemon- dandelion-, peppermint- and ginger tea which will help re-hydrate hair and your skin.
Be kinder to your hair. Back off on blow drying it and don?t pull and tank on your hair when you are styling it.
Wearing hats and scarves during the winter months not only keeps you warm but also protects your hair from the elements, which will lessen the amount of hair re-hab you will be required to do when spring rolls around.
Resources:
Valleynewslive.com
DesignSpongeOnline: winter hair care
Lifestyle.msn.com: hair care