Packing and storage solutions for businesses
By Catalogs Editorial Staff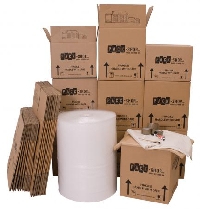 Packing and storage solutions for businesses that are efficient and economical
Moving is not exactly the first activity that comes to mind when people want to have a good time, but it?s a fact of life. Everyone moves at some point ? couples, families and businesses. The good news is it doesn?t have to be a struggle.
Businesses in particular suffer when a move is chaotic. Productivity goes down, profits may even drop. Fortunately there are several packing and storage solutions for businesses to help transitions go much smoother.
Companies experiencing growing pains need time to plan and coordinate relocation. This is where simple, easy solutions come in handy big time. While specific needs may vary depending on the timeline and size of the company, every business shares a few commonalities:
Before you continue reading about the Packing and storage solutions for businesses there is a special announcement we would like to share with you. Catalogs.com has negotiated special medicare rates for our vibrant community of seniors. If you are over the age of 60, you can head over to our Seniors Health Section which is full of information about medicare. All you need is your zip code and a few minutes of your time to potentially save 100s of dollars on your medicare bills.
Files, equipment and other materials must stay organized so nothing is lost.
Items of high importance must remain accessible.
Speed! Whether you?re retrieving a packing box or finally making the big move, it needs to happen fast so employees? energy and attention stays on the business, not the move.

 

 
~
One-stop shopping
Coordinating both a move and temporary storage can be a big hassle, especially when you break the project into one hundred smaller steps and errands. Look for a company that offers one-stop shopping, including packing and shipping materials. 
Some will move your stuff to their own storage facility and on to the new location when it?s time. This gives you to option to stagger the move so you?re not swimming in boxes while figuring out desk arrangements during the first week.
Pods can help
Moving pods are one of the most logical packing and storage solutions for businesses. Small businesses have to be resourceful with their time, money and energy. Using pods consolidates moving and storage into one. The moving container is brought to your door so you can pack and load it at your own pace. 
When you?re ready, the pod company will pick it up and move it to a storage facility until you?re ready to have it dropped off at your new location. This means the company drives and delivers your pod right to you so you can cross ?arranging transportation? off the To-Do list. Be sure to label every box!
Purge before packing
Save the business money by reducing the amount of things it needs to physically store. Transfer hard files to digital, back them up, and purge as many redundant paper files as possible. The same goes for company archives, just triple check digital files are backed up and paper ones are properly shredded and destroyed.
Purging should include old, broke and unused equipment and furniture. Frugal small businesses are especially guilty of saving unnecessary items on the off chance they may be of some use in the future. Even companies can be pack rats! Why not donate usable items and count the donation as a tax write-off?
Pack after hours
Moving has a way of eating up valuable time. Minimize work disruption by scheduling the move on a weekend, the end of the business day or during off-peak hours. It?s not fun to give up a day off, but this temporary inconvenience is best for the company.

Don?t skimp
Yes there are ways to stick to a tight moving budget. However, these ways do not include skimping on necessary supplies or cutting corners. If you have valuable equipment to move, hire professional movers. Don?t pressure employees to bear the responsibility and burden of moving and potentially breaking equipment.
As you can see, there are many packing and storage solutions for businesses. Take some time to get ready to move and think about your timeline, budget and anticipated challenges to better choose what?s best for you. Know that a number of movers and storage companies have locations throughout the country and can help ensure this transition happens quick and professionally.
Popular Savings Offers