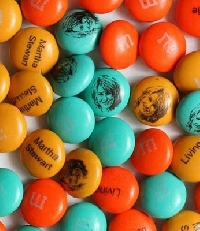 Here are some ideas for personalized holiday gifts
Shopping for holiday gifts is often problematic because many times we are rushed into buying something that the person on the other end doesn?t really need and may not even want. Choosing personalized holiday gifts, on the other hand, is an art form, and like any great painting or sculpture, it cannot be rushed!
All the major holidays lend themselves to personalized gifts, including Grandparents? Day coming up very soon, but Christmas as we all know, is the most special time of year when it comes to exchanging gifts. Personalized holiday gifts are from the heart because of the care and effort required to select them. Exchanging gifts dates back to Roman times and the idea of personalization has been around for many centuries. Utilizing the concept to fit your own particular shopping needs, however, makes it new all over again, as creativity and love (and not necessity in this case) are the mother of invention.
~
Some ideas for personalized holiday gifts
1- Make your personalized holiday gift list and really think about it
Most personalized holiday gifts require the application of some time and that old, proverbial ?thinking cap.? When you make your list of the people you plan to buy gifts for, write next to their names their various likes, dislikes and avocations. This will help to make associations about what they might like as a gift.
2- Select gifts that connect people with what they love to do
If you have a friend that loves to fish, find a new book on the subject or a piece of equipment they don?t have. (Spy a little; James Bond won?t mind. Ask relatives who might have access to the stash of fishing supplies to help.) Writer friends might love a leather journal to express their wandering yet private thoughts and if they are more into reading than writing, a nice set of bookends is an ideal gift. (They can be as plain, fancy or classy as the recipient.) If you have a heavy traveler on your list, how about a leather passport case or a piece of luggage such as a cool weekender travel or tote bag?
If you are still stuck for an idea, consider some personalized holiday greeting cards inscribed with the recipient?s name and address. They can run the gamut from formal and corporate to whimsical and tropical, depending on individual likes and dislikes. (A traveler might opt for the exotic and far away, but there are many to choose from.)
3- Think of personalized holiday gifts as memories in progress
There is no price tag on a pleasant memory. It comes from the heart and a gift that evokes a specific and unique time and place. Sometimes this can be as simple as a special photograph or other long forgotten ephemera. Don?t rush the process and it will come to you.
Personalized holiday gifts by their very nature speak of love and effort and they reflect the unique qualities of the recipient. Use the Internet to help you find unique holiday gifts for that special someone. You don?t have to shove your way through crowded malls and battle traffic jams; you don?t, in fact, even need to get dressed. All you need is your computer.
Searching for personalized holiday gifts begins at home, and it all boils down to taking the time to ?do your homework,? so to speak.
So what are you waiting for? Get cracking! The holidays are making their way slowly but surely around that proverbial corner.