When you buy something using the retail links in our posts, we may earn a small commission. Catalogs.com does not accept money for editorial reviews. Read more about our policy
here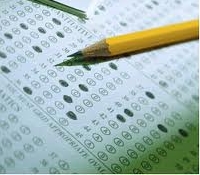 Tips on how to study for the SAT to achieve your highest score
The SAT is an important part of the college application process, and one of the few pieces of an application that can be controlled.  By the time applications are due, a student?s transcript, extracurricular activities, and awards are more or less set, but achieving a strong SAT score is hardly a given and can make the difference in creating an exceptional college application. 
While a poor performance generally won?t disqualify an otherwise strong candidate it will raise questions about academic potential, and at many top schools scoring a 2100 or above is almost a prerequisite.  Here are some suggestions to get the most out of your test day.
– Consider taking an SAT Prep course from a reputable testing service such as Kaplan or Princeton Review.  Preparation books and practice exams are available at book stores, but there?s no substitute for a good instructor to discuss specific question types and testing strategies.
– When scheduling your test, try to leave at least two months for preparation.  Take note of the exact day and time when the test will occur- this will be when you take your practice exams, and it?s important to train your mind and body to be ready to perform at a high level during this time slot.  Don?t sleep in till early afternoon during the months leading up to your test and expect to hit a home run after stumbling out of bed for a 9AM exam.
~
– Begin your test preparation with a full-length diagnostic test.  This will help you identify which areas need work and begin conditioning you for the full-length test.
– Take at least three full-length practice tests following the diagnostic test.  If possible, schedule each of your practice tests for the exact day and time during which the real test will occur, and try to simulate actual testing conditions.  Don?t cheat, don?t take breaks, and don?t allow for any distractions during your practice runs; the SAT is a long test that requires mental endurance and you?ll want to be fully conditioned by ?game day.?  Try to visit the testing location to become familiar with how comfortable the conditions are and what amount of space you?ll have to work with.
– Don?t schedule any practice tests within a week of the actual test, and ease off any intense studying.  You?ll want to be as fresh as possible for your actual test.  Fighting through a practice test just days before the actual test will only lead to exhaustion and stress.
– Be rigorous and consistent in your study routine.  Allocate 1-2 hours per day to address trouble areas and review testing concepts.  No distractions allowed, and no excuses for missing a day.  Yes, it?s hard to find the time, but juggling multiple obligations and activities is a large part of being successful in college.
– Always time your practice questions.  Get accustomed to thinking quickly and learning when and where to guess on questions if incorrect answers can be eliminated.  When reviewing incorrect answers always make sure to understand the concepts at work, as opposed to simply learning how to solve that particular problem.  Do time your practice questions, but designate as much time as needed for concept review.
– During the week leading up to the test you?ll want to eat well and rest well every night.  Ease off on intense studying– by this point you should be set on any major concepts.  Eat a healthy meal the night before you test, relax with friends or family, and sleep as well as you can.  Eat a healthy breakfast with fruits and carbohydrates the day of your test, and bring a healthy snack (such as two banana?s or a protein bar) with you for your break.  Walk into your testing center comfortable and confident that you?re as ready as possible to perform well!