The history of Mensa
By Catalogs Editorial Staff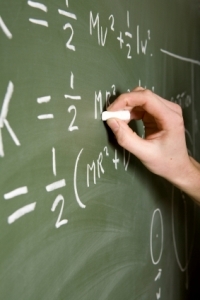 Learn all about Mensa.
If you have the right qualifications, you too could join the thousands who are already members of Mensa. No big deal, right? Wrong! To qualify, you would have to score in the top 2 percent of the population on an accepted standardized intelligence test. Whichever way you look at it, that's being very, very smart! If you've never heard of Mensa (you probably just disqualified yourself), here's a brief history of Mensa.
The Creators
Before you continue reading about the The history of Mensa there is a special announcement we would like to share with you. Catalogs.com has negotiated special medicare rates for our vibrant community of seniors. If you are over the age of 60, you can head over to our Seniors Health Section which is full of information about medicare. All you need is your zip code and a few minutes of your time to potentially save 100s of dollars on your medicare bills.
In 1946, in Oxford, England, two young men officially started Mensa. One was Roland Berrill, an Australian expatriate with a law license and the other, Lionel Ware, a Ph.D working towards becoming a lawyer. They previously had met on a train and began talking about intelligence testing, a topic of great interest to Ware, who was working at the National Institute for Medical Research. 
In future conversation, they discussed the formation of a club dedicated to intelligence, with members of only the highly intelligent. Ware subsequently administered the Catell III Test to Berrill, who apparently scored off the charts. Berrill had the first Mensa literature printed on Oct. 1, 1946, the official founding date of the organization.
The Meaning
Mensa, in Latin, means table, 'mens' means mind and 'mensis' means month. Thus, Mensa is meant to imply a monthly meeting of great minds around a table.
The Growth
The first American Mensa members were several expatriated Britons or Americans who had learned about Mensa while visiting England. One member was a reporter, John Wilcock, who attended a meeting in England. Upon his return to United States, The Village Voice published his column about Mensa.
A medical writer in Brooklyn, Peter A. Sturgeon, read that column and contacted the Mensa Selection Agency. He became a member in May 1960. Sturgeon was authorized in August of the same year to start the formation of a New York City regional group and the names of 22 Mensans living in the United States was sent to him. It was the first recognized Mensa chapter outside Britain and it evolved into American Mensa, Ltd.
After 40 years and more than 47,000 members, the headquarters of American Mensa moved to Arlington, Texas.
~
The Members
Today there are more that 100,000 Mensa members registered in more than 100 countries. Some members are very, very young (four-years-old), while others are quite old (100-years-old); however, the majority of the members are in the 20 to 60 age bracket. Considering that some members are high school dropouts and others have multiple doctorates, the membership is quite diverse. There are welfare Mensans and some who are millionaires. Their occupations are just as varied?from truck drivers to physicists with PhDs. Some are very famous, but most are people you have never heard of.
The Purpose

The history of Mensa includes its constitution with three purposes:
  1. To identify and foster human intelligence for the benefit of humanity.
  2. To encourage research into the nature, characteristics and uses of intelligence.
  3. To provide a stimulating intellectual and social environment for its members.
The Mensa Education & Research Foundation was established in 1971 to pursue excellence in the study and use of intelligence. With its strategic focus on education, awards and scholarships, each year this nonprofit, philanthropic arm of American Mensa and Mensa International gives away an average of $60,000 in scholarships through a scholarship program run by 400 volunteers from all over the country. Additionally, five national or international awards are also given yearly to recognize research, education and publicity regarding intelligence and creativity.
There are many ways that local chapters participate in community activities and there are many special interest groups ranging from history buffs to avid mystery fans to scuba aficionados. Mensa members communicate via newsletters and other forums.
Now that you know about the history of Mensa, if you think you can qualify, go for it. Yearly membership costs only $52. Just think of the bragging rights you'll have!
Popular Savings Offers