Top Ways to Splurge on Your Bedroom
Your bedroom – your sanctuary away from the world and sometimes from the other people in the house. Let's face it, you probably spend a lot of time in this room, even if you're asleep for most of it. Make your bedroom an idyllic place where you can truly relax, recharge and prepare for the next day's adventure. Here are the top 10 ways to splurge on your bedroom.
10. Bedframe
Some frames are basic metal squares that hold a mattress. To splurge on a frame, pick one that reflects your style. Some come with grand, opulent heads and footboards, which are perfect for those who want to feel like they are living in a palace. Others prefer something sleek and modern for a clean, uncluttered look. With box springs going the way of the dodo bird, many
frames offer built-in storage options
.
9. Artwork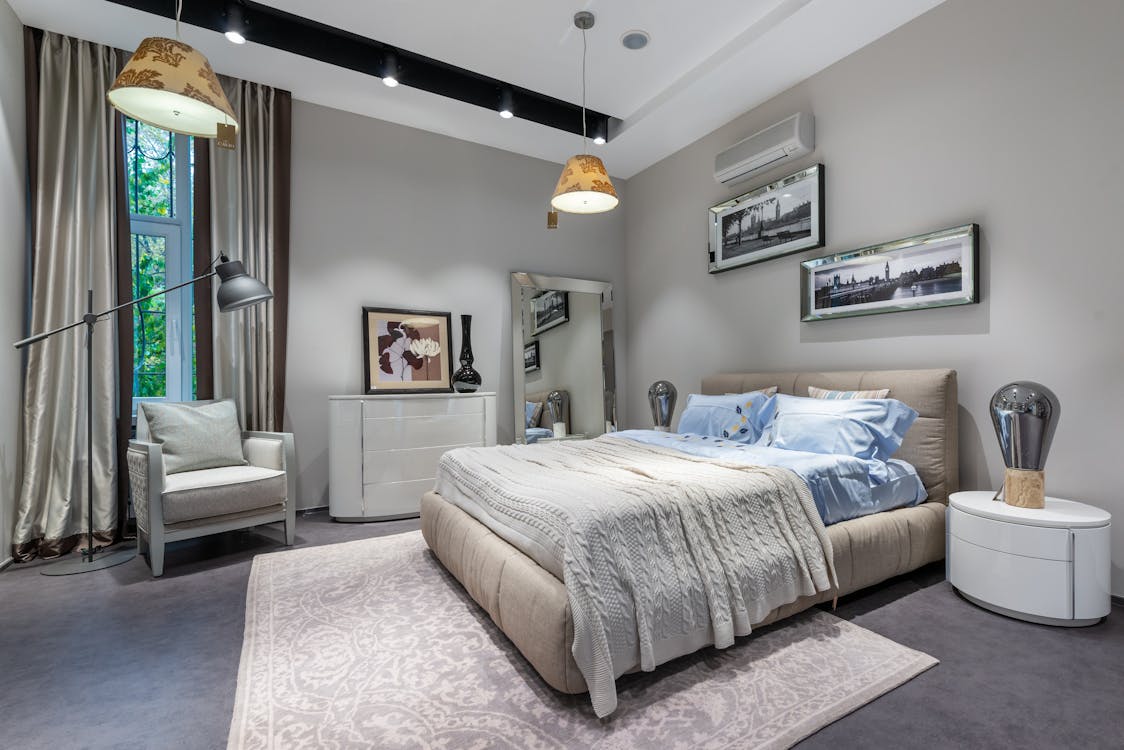 When you were a child living at home, the pinnacle of artwork was selecting posters to tack all over your walls, door, and ceiling. Now that you're past that stage, consider what you want to see at the beginning and end of your day. Some studies have shown that looking at a favorite piece of art can lift your mood, making falling asleep and waking up an enjoyable event.
8. Mattress
For the best bedtime experience, purchase the best product you can afford and replace it when you must. A
mattress
has a massive impact on your state of mind, health, and overall comfort. The better rested you are, the better you'll function and you'll probably be happier, too. Study the options and perhaps try a few in a local store. Most importantly, be sure any mattress you purchase has a no questions asked return policy in case your perfect choice turns out to be less than perfect.
Before you continue reading about the Top Ways to Splurge on Your Bedroom there is a special announcement we would like to share with you. Catalogs.com has negotiated special medicare rates for our vibrant community of seniors. If you are over the age of 60, you can head over to our Seniors Health Section which is full of information about medicare. All you need is your zip code and a few minutes of your time to potentially save 100s of dollars on your medicare bills.
7. Window treatments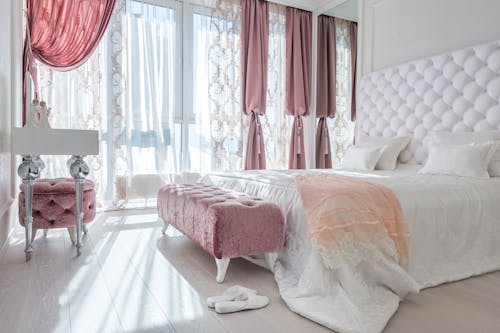 Do you love a truly dark room for sleeping? If so, purchase quality room darkening window treatments. These can be in the form of traditional shades or as liners in heavier drapery options. This is the perfect choice for shift workers to avoid the challenge of sleeping when the sun is up. Window treatments make an impact on the style of the room. So, look for patterns that enhance your overall design theme, whether they match it perfectly or contrast to other room elements.
6. Blankets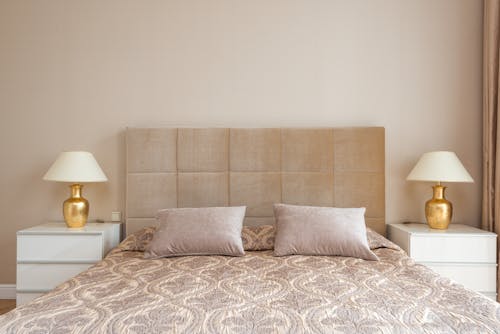 Layered on a bed between crisp sheets and fluffy comforters, a blanket helps nestle you into sleep every night, while providing warmth on those chilly winter nights. For those days you get to nap and don't want to un-make your bed, consider a couple of luxurious throw blankets. Whether you go for the
faux animal print or a fleece lined throw
, choose one that will give you the warmth and coverage you want with a design that fits your style.
5. Furniture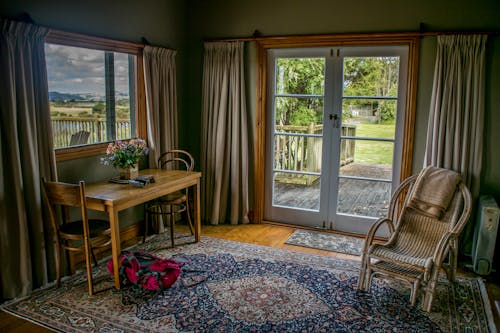 Other than your bed, your furniture is a true reflection of your style. Simple, dark styles tend to look more masculine and are usually easier to include in decorating themes. Lighter colors with detailed carvings or mirrored finishes lighten and brighten a room, often giving it a feminine quality. You can find furniture – like a good-looking leather rocker – that is both comfortable and a nice combination of masculine and feminine. Unless you plan on keeping your accessories to a minimum, go for pieces that are understated.
4. Comforters and duvets
Here is where you get to display changing moods, styles, and seasons. For instance, if fall is almost over and winter is settling in, you might want a
duvet or comforter
in soft, inviting fabrics with colors that are warm and inviting in deep jewel tones. If you're feeling decadent and want to feel like the king or queen of your castle, choose a set that is made of silks and satins, with lace, sequin, and bead accents.
3. Pillows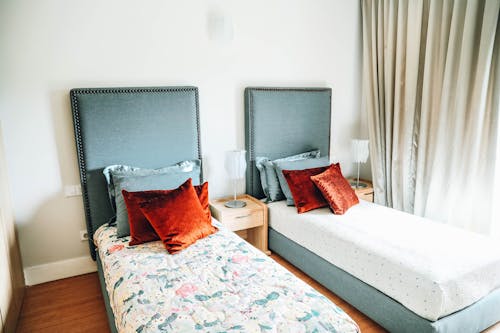 For sleeping on, get high-quality pillows that support your head in a manner that is most comfortable for you. Consider pillows of varying firmness and grab the one that feels perfect that day. For decorating, choose accent pillows that work with your theme. If you are a napper, look for ones that you can curl up with and not leave deep decorative sleep patterns on your face.
2. Lighting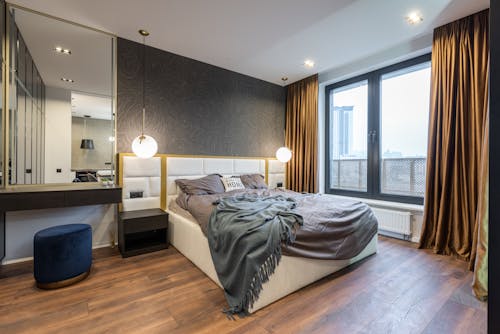 Every room should have a few different light fixtures. A ceiling light, either with or without a fan, is often very handy. These are perfect for when you're working in the room or spending some time reading. When you don't need as much light, use bedside lamps. If you get lights that are dimmable or come with different light settings, you can use them as spot or mood lighting. Many researchers believe that having your lights gradually come on as part of your alarm clock is a gentle way to wake up, instead of shocking you awake with a loud noise.
Popular Savings Offers
1. Sheets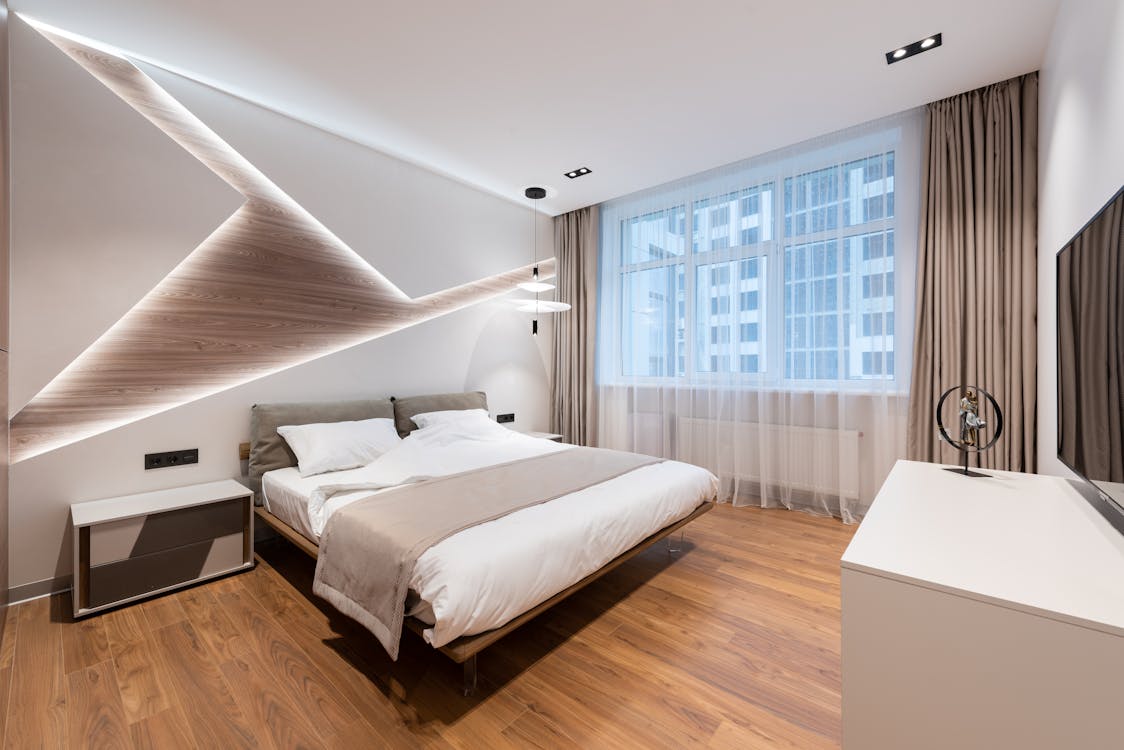 Without a doubt, get the
best sheets
you can afford. Life is too short to sleep on scratchy sheets. When choosing sheets, thread count is important. The higher the count, the softer and more comfortable the fabric. Just imagine wrapping yourself up in 1000 or more threads per square inch of the sheet. The night is beckoning – can you hear it?