What can an iPad do and not do
By Catalogs Editorial Staff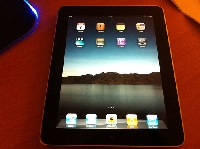 Before buying ask exactly what can an iPad do and not do
As technology progresses, makers of tablets — among many other products — learn what works and what doesn't in their machines. With each new iteration of the product, processor speeds can improve, graphical capabilities can grow by leaps and bounds, and design can be streamlined to create a more functional, sleeker machine.
So, what can an iPad do and not do, you ask? Below, we'll delve into the pluses and minuses of the new Apple iPad; whether it be for business, education, or pleasure, we'll highlight the best and worst of the product.
The Plentiful Positives
Before you continue reading about the What can an iPad do and not do there is a special announcement we would like to share with you. Catalogs.com has negotiated special medicare rates for our vibrant community of seniors. If you are over the age of 60, you can head over to our Seniors Health Section which is full of information about medicare. All you need is your zip code and a few minutes of your time to potentially save 100s of dollars on your medicare bills.
Apple's Retina display makes text bold, photos hyper realistic, and movies look as if they were playing directly onto your 1080p HD television. Apple offers an unheard of 2,048 x 1,536 pixels for new owners. And this means that your television at home, laptop at work, and even your souped up home computer can't compete with this level of detail. Photos, movies, and more, all come through with astonishing clarity.
But what's beauty without features, you ask?
Apple offers up to 4G LTE speeds for their tablet, so you'll be surfing the web, downloading music and movies, and streaming content at the drop of a hat.
With a 5-megapixel iSight camera, there will be a wealth of features for taking great photos, as well as the ability to record 1080p HD video.
Whether using the tablet for business, education, or personal reasons, it's all about the apps (applications) you can find to assist with anything and everything you could possibly think of. There are over 225,000 apps available from Apple, ranging from making music to movies, hauling an entire college textbook in the palm of your hand, taking that perfect photo, and much more.
For business-minded individuals there are programs such as Pages, Numbers, Keynote, and more, which can help you with presentations, reports, and spreadsheets in a work setting. In an educational capacity, the tablet can be used in the classroom to improve learning, replace outdated textbooks, and even bring fun to the whole educational experience through increased interactivity.
A Few of the Negatives
So, what can an iPad not do?
Despite it's technological advances, there are still a few items which are best served by alternative machines. Firstly, the ever-popular Siri digital assistant didn't make the jump from the iPhone to the new tablet. This just means you'll need to look online instead of talking to Siri.
That being said, though, there is the additional feature of voice dictation on your Apple device. While it is helpful in composing short work emails or speaking in order to search for things online, it can also be a tad bit inaccurate, just like other voice-to-text technology in today's times.
For e-Readers, other devices such as the Nook Simple Touch or even the Kindle Touch may be better alternatives. Although the Apple tablet offers some of the best resolution around there's still the issue of glare when reading outdoors (and even sometimes inside). With your Apple tablet, you'll need to recharge after only 10 hours; for the Nook Simple Touch, it lasts an astounding two months without the need for a recharge.
With all this being said, these negatives aren't necessarily shortcomings. The tablet can still work as a very solid e-Reader for viewers. If you need Siri in your life, go out and buy an iPhone.
In the end, with a price tag of $499, you can get a number of different uses out of the machine. Depending upon what you need it for, the iPad can be an all-in-one tool for those looking to get the most our of their technology.
Resources:
Apple.com: iPad.
CNET.com: Apple iPad.
Above photo attributed to Sean MacEntee
Popular Savings Offers