What is an affiliate account?
By Catalogs Editorial Staff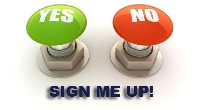 Understanding what is an affiliate account opens up online business opportunity
With the advent of the Internet and all the marketing innovations that it has led to including crowd-sourcing,  promoting, selling, buying and, generally speaking, online entrepreneurship ? new forms of commerce have resulted including programs that require affiliate accounts.
What is an affiliate account? This is a means of making money by referring customers to a particular website as well as boosting and improving your own website in the process. It?s sort of like killing two birds with one stone.
If, for example, you are the owner of an website and you put a link to another website on your home page or sub-pages. Viewers click on the link and ultimately buy something from the other site; you get a commission for either clicks or sales if you are a part of their partner program.
Before you continue reading about the What is an affiliate account? there is a special announcement we would like to share with you. Catalogs.com has negotiated special medicare rates for our vibrant community of seniors. If you are over the age of 60, you can head over to our Seniors Health Section which is full of information about medicare. All you need is your zip code and a few minutes of your time to potentially save 100s of dollars on your medicare bills.
To take part in a company?s affiliate program, you (and your website) must apply for admission to the program. Not everyone is chosen to participate, but one never knows until trying.
If a site is chosen and given an account, this right can be revoked if you violate the terms of the partnership contract, or if there is conflicting or unacceptable material on your site.
If accepted, your responsibilities include using banners from the site as well as links. When a partner puts the merchant?s banner on his site this drives traffic to the merchant?s site and more sales. The banners are generally free to use and are easy to add to your own site.
Participating in this type of agenda can earn you money. Some sites offer a 30 percent commission or even more when qualified purchases are made on their site by visitors who were directed from your site. Essentially, this type of program pays you for directing customers to their website.
~
Ideally, hook up with a website that offers products or services that are in high demand. Those sites include those that concentrate on hosting and domains and include services and products related to that. Opt for a site that features recognizable brands.
PROS AND CONS
There are both pros and cons to this type of marketing. When there is a joint partnership  that is based on a commission basis, the advantage is that the merchant reaches more people which boost his sales and income. The merchant doesn?t have to hire additional salespeople or marketing employees to broaden his audience; the affiliate does that for them.
Another advantage is that the merchant can glean information on how people shop, what they want, like and will purchase and what other sites they regularly go to online. This allows the merchants to promote his products more effectively because he is able to detect trends and patterns.
A disadvantage of this type of partnership is that often a merchant is going to be hit with high commission costs. Can he afford to pay them? It is not unheard of for a merchant to close down the program without paying those involved in the program. The partners may not even be aware that the program is no longer in existence. This is a bad business practice, of course. 
Payment to the affiliates can be sporadic at times, which is a disadvantage. Sometimes the process isn?t secure enough and hijackers get paid instead of the partner. 
Before you apply to be in a partnership with a merchant, do your homework. Go online and read what programs are available. Read the pros and cons. Look for affiliate programs that are well-administered and managed by real people who respond quickly to your inquiries and concerns. Research the web traffic, rank and reliability of the site you are interesting in sending referral traffic to. You want you own website visitors to trust your recommendations as they click links on your site.
Avoid those sites that have a bad reputation. Do not leap before you have given this some serious consideration.
This type of marketing is a two-way street and can be very beneficial to both the merchant and his partner if done right. As with any business endeavor there are risks. Nevertheless, this type of marketing can be financially rewarding to both parties.
Popular Savings Offers