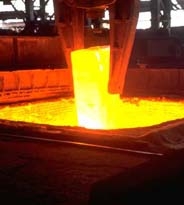 Are robots taking over the workplace?
It's been happening for decades; Robots performing jobs that were once done only by humans. It began with manufacturing; Mass production. Why pay for 10 humans to do something when one single machine can do it faster, better and cheaper?  Machines aren't superior to humans, but they don't take breaks, days off or sick leave and they perform a task exactly the same way over and over. There's never any variation.
It Started as SciFi.
As with many technologies of today, the concept of robots began as science fiction. The term "robot" has actually been around since the 1920's and was first used by Czech playwright Karel Capek. By the 1940's robots in science fiction looked much like metal people and in the 1942 short story "Runaround," well before real robots existed, Isaac Asimov created the famed three laws of robotics, which were used in many of his novels after that and have since become a ubiquitous part of science fiction.
These laws are:
A robot may not injure a human being or, through inaction, allow a human being to come to harm.
A robot must obey orders given to it by human beings, except where such orders would conflict with the First Law.
A robot must protect its own existence as long as such protection does not conflict with the First or Second Law.
~
From SciFi to Reality
Nearly two decades later, real robots finally saw actual use in factories. They floundered through the sixties and seventies, but finally came into their own in the eighties. According to a 2002 article on the Ball State University website by Mike Williams, by 1995 700,000 robots were being used in industry world-wide, 500,000 of which were in Japan.
Today that number is well into the millions and growing. Robots are here to stay and will surely become more and more a part of everyday life. Yet people still sometimes ask why robots take human jobs. The answers are really pretty straightforward. Robots initially cost a lot of money, but other than maintenance and the occasional repair, their ongoing costs are very low.
Human vs. Robot Labor
Humans, on the other hand, have to be paid week after week, year after year. They go on vacation and still have to be paid. They get sick and still have to be paid. They retire and never come back and still, they have to be paid. And this is for slower work, lower efficiency and a reduced likelihood that the task will be performed identically every time.
That was why robots were originally brought into the workplace. These days, however, there are myriad reasons that robots are doing jobs once performed by humans. Some jobs have become too large scale for humans. Using a robot to do the job allows it to be done on a scale that was previously impossible.
The opposite is true as well. Robots are also used to do things that are too small or sensitive for humans to handle. One of the latest technological trends these days is nanotechnology, the creation and use of robots so tiny that they can't be seen by human eyes. Eventually they'll be able to repair nerves or unclog arteries from the inside without having to do surgery.
Do Robots Make the World Safer for People?
Another reason why robots take human jobs is to reduce the danger to humans. There is still plenty of danger for workers on many jobs, but more and more these days the most dangerous tasks are being relegated to robots.
Today, robots have replaced many thousands of humans in the workplace, but the jobs being replaced are the low-end jobs; repetitive jobs that don't require any thinking. That may not always be the case. In the September 2008 issue of Popular Science Steven Dick, Chief Historian for NASA, says some scientists speculate that within just a few decades the most complex machines will become sentient, self-aware, thinking beings. He refers to this as an event called The Technological Singularity.
I don't look forward to that time, but for now robots are only replacing jobs, not people. What will happen once they don't need us anymore?