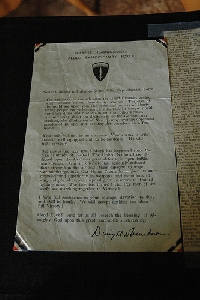 Write a letter of reference or recommendation like a pro with these tips.
You've been called upon to write a letter of recommendation and you don't know what to say. Quick ? someone call the letter police! Don't worry; this happens to professionals all the time. You will be able to write a letter of recommendation like a true pro if you follow the tips below.
Types of Recommendations
Firstly, determine what type of recommendation you are expected to give. Is it an academic, professional / career or character recommendation? This gives you the "slant" or theme of your letter.
A good letter of recommendation covers at least two to three paragraphs. It should follow the general style of a traditional business letter. Use a traditional font in black, such as Arial 10 or 11, or Times New Roman 10 or 11. Use standard white paper. A professional letter such as this is not the place for out-of-the-mainstream office supplies, papers and fonts.
~
Format Like a Regular Business Letter
In a regular business letter, you put your name and address at the top (unless you have professional letterhead and it is already printed thereon). Use formal corporate letterhead if you have it. Double space and follow your address with the current date. If you are using block style, everything will be flush left. If you are using modified block style, the date and reference line may be indented. After the date, put the reference line:
RE: Letter of Recommendation for INSERT NAME OF PERSON
Double space and then type the name and address of the person to whom the correspondence is addressed. Leave this out if you do not know who the letter will be sent to. 

Salutation
 
Now, double space again and begin your letter with a salutation. The word "Dear" is a good salutation, followed by the person's name to whom the recommendation is addressed. If you are writing an "open" letter of recommendation that may go to any prospective person and you do not know the intended recipient, simply use the old standard opening:
To Whom It May Concern:
Double space after your salutation and begin writing your paragraphs. Close with standard lines such as:
Best Regards,
Signature
Title
Write a Letter of Recommendation
In general, the letter of recommendation should:
Open with a strong sentence about why you are recommending this person
Establish your own credibility and that of the person you're recommending
Explain who you are and how you know this person in the first paragraph
Vouch for the person you're recommending as much as you are comfortable doing so
Give insight into the candidate's personality, abilities and accomplishments
Fill in the middle with two to three paragraphs on this person's character, accomplishments or abilities
Close with a recommendation and invite the reader to contact you in person
Include your title on the signature line
General Tips
While there is no "rule" on how long the recommendation should be, it is usually best to be as brief as possible while getting the main points covered and conveyed. The letter of recommendation will no doubt be sent to a busy professional ? probably in the course of a job search. The recipient will most likely read the whole letter if it is short.  Most professionals "scan" such documents, which means they quickly look through parts of the letter they believe to be most important and if necessary, they go back and re-read the document later.
Sample Letters of Recommendation
It is often helpful to view samples of letters of recommendation prior to writing your own. You may find some wording that you want to incorporate into your letter or get an idea that you hadn't thought of.
References:
Write Express: Letters of Recommendation
Letter of Recommendation