Dog Theme Jewelry - In the Company of Dogs
Dog theme jewelry makes a great gift for dog lovers
For anyone who truly feels their dog is their best friend, dog theme jewelry from In the Company of Dogs lets them express it in simple and heartfelt ways.


Do you know someone who thinks their canine pal is special? Then present them with unique dog theme jewelry for birthdays, holidays or other occasions for truly one-of-a-kind gifts that they're sure to love.... read more



Shop for dog theme jewelry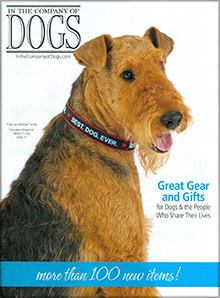 More About Dog Theme Jewelry - In the Company of Dogs:
Other great In The Company of Dogs departments:
These special sterling silver pieces feature dog themes like bones and paw prints, perfect for dog lovers who want to show how much they adore their pets. These items also make thoughtful memorial gifts for anyone who's lost a beloved dog.


Scattered bones bracelets, bone toggle bracelets, bone rings, necklaces with dog charms, bone earrings, bone band rings, paw band rings and personalized bracelets are just some of the dog theme jewelry you'll find here. You can also choose from coins featuring a dog with wings or a heart with a bone. Any dog lover will appreciate these special items that celebrate the bond between people and pets.
With the stylish selection of dog theme jewelry here, you're sure to find the perfect gift for the pet lover in your life, even if that person is you!